3 Day Rhinoceros Class at FAR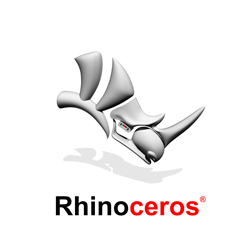 The Facility for Arts Research at FSU is offering its first Rhino class and we invite you to participate. Rhino is a powerful freeform 3D modeling software. An industry standard used in disciplines such as naval architecture and digital fabrication, Rhino offers tools for object creation and editing, presentation and more. In this comprehensive 3-day class you'll learn to create and edit accurate free-form 3-D NURBS models. Seats are limited and we encourage you to register early in order to secure a spot! Find more information about Rhino at rhino3d.com.
Date/Time:
Fridays 9-5 on May 9, 16 and 23
Location:
Facility for Arts Research
3216 Sessions Road
Tallahassee, FL 32303
Prerequisites
Windows skills and a desire to model are ideal. Previous drafting and modeling experience helpful but not required.
Cost:
$695/person (FSU employees and students receive a 50% discount)
The course cost also includes a discount on Rhino software licenses.
To register, contact Michelle Ray at mlray@fsu.edu