A Note from the Dean…Anti-Racist Resources
In response to the civil unrest that spilled out onto the streets all over the United States and around the world this year, I reached out to the College of Fine Arts (CFA) faculty and staff for resources on the subjects of race and social justice. The intent was to direct our energies (in the midst of a pandemic), by asking them to engage with these topics while contributing to the creation of a resource list that would be shared on the College's website. "The call" was for contributions (titles, links to websites, names of organizations, etc.) that "primarily focused on our individual or collective disciplines represented in the College, but also on the general topic of countering and undoing racism." I sought resources related to art, culture and aesthetics to inform knowledge and conversations as we grapple with tackling issues of bias and inequity in our work as educators and administrators. What resulted was an outpouring mostly from faculty members from across the CFA, but also from a proactive group of graduate students in the School of Dance.
The materials, in form and content, proved to be wide-ranging, and include anti-racist themes. It is shared here as a reflection of the collective values of contributing individuals. In its totality, it is also a representation of principles to which we in the College aspire. The context here is specific, while the greater goal is more general. In light of the current social climate and the history that informs calls for action toward equity, visibility, enlightenment, and justice, we celebrate the contributions and achievements of Black people and seek to advance dialogues and understandings pertaining to race and racial bias, in an effort to dismantle racist ideologies and constructs that limit who we and our students can be.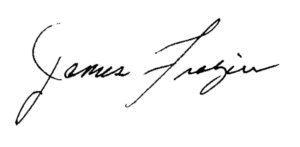 James Frazier, EdD, MFA
Dean, College of Fine Arts
---
Anti-Racist Resources
Films
I Am Not Your Negro
Selma
13th
Just Mercy
A Girl Like Grace
Moonlight
Four Little Girls
Say Her Name
*Black History Month film list:
http://www.pbs.org/black-culture/explore/10-black-history-documentaries-to-watch/
https://www.nytimes.com/interactive/2018/02/01/movies/28-essential-films-black-history-month.html
https://time.com/5774140/black-history-month-movies/
Books/Readings
White Fragility by Robin DiAngelo
Making Black Lives Matter: Toward an Anti-Racist Artmaking and Teaching Agenda – Part 1 & 2 – James Haywood Rolling Jr
https://medium.com/@JamesHaywoodRollingJr/toward-an-anti-racist-artmaking-and-teaching-agenda-part-1-8a44dc3b3323
https://medium.com/@JamesHaywoodRollingJr/toward-an-anti-racist-artmaking-and-teaching-agenda-part-2-d175a92888e4
Books/Readings Specifically Related to Black History in Florida:
Devil in the Grove – Gilbert King
Their Eyes Were Watching God – Zora Neale Hurston
The Complete Stories – Zora Neale Hurston
The Nickel Boys – Colson Whitehead
Finding Florida: The True History of the Sunshine State – T.D. Allman
American Beach: How "Progress" Robbed a Black Town-–and Nation–of History, Wealth, and Power – Russ Rymer
From Freedmen to Free Men: Black Political Leaders in Tallahassee and Leon County, Florida, 1865-1890 and 1950-1971 – Mary May
Homecoming – Yaa Gyasi
Freedom in the Family: A Mother-Daughter Memoir of the Fight for Civil Rights – Tananarive Due & Patricia Stephens Due
A History of Florida Through Black Eyes – Marvin Dunn
The Beast in Florida: A History of Anti-Black Violence – Marvin Dunn
The Pain and the Promise: The Struggle for Civil Rights in Tallahassee, Florida – Glenda Alice Rabby
Emancipation Betrayed: The Hidden History of Black Organizing and White Violence in Florida from Reconstruction to the Bloody Election of 1920 – Paul Ortiz
Slavery in Florida: Territorial Days to Emancipation – Larry Eugene Rivers
The Highwaymen: Florida's African-American Landscape Painters – Gary Monroe
The Warmth of Other Suns: The Epic Story of America's Great Migration – Isabel Wilkerson
Other Resources