Aileen Booth Shaw Modern Dance Scholarship (F07630)
Beginning in 2015/2016, FSU Dance will award a new scholarship in Modern Dance named for Aileen Booth Shaw.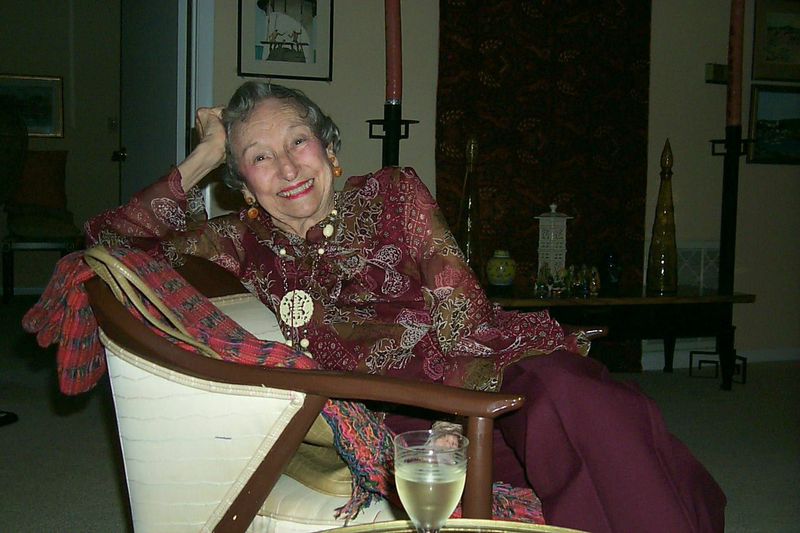 Aileen Booth Shaw (1912 – 2011) was born in Worcester, Massachussetts, and grew up in Miami, FL where she studied theatre and modern dance at University of Miami, graduating with an AB Degree, Magna Cum Laude, in 1934. Among her mentors and teachers were the late Martha Graham and Denishawn. Aileen met her future husband, Andrew Barrett Shaw, while in college, studying the same majors with a minor in Spanish. The two moved to New York City after graduation, married and together pursued a life in the arts. Andrew eventually took a product sales position with the DuPont Company as a Spanish Linguist, and the couple began their international adventures. The Shaws lived in Columbia, Venezuela, Cuba, Peru and the Philippine Islands over the next 25 years. At each location, they were very active participants in theatre – acting, directing, and producing. Upon retirement, they moved to Mount Dora and Winter Park, FL. Barrett Shaw, as he was known, was a very accomplished artist in Water Color and Oils and entered many Art Shows in Florida as well as at their summer residence in Rockport, MA.
Nephew and friend Robert Carr Booth II said of her,
After her husband passed away in 1986, she now needed an Escort she could trust, to maintain her active social life. I, as her single Nephew, had retired from business and was the perfect choice. For the next 25 years, we maintained a very active friendship.
Aileen moved to Maitland where she was active in the Maitland Art Museum as a docent and an active member of the Morse Museum in Winter Park. In 1992, at 80 years of age, Aileen designed her own home which was built at High Point in Mount Dora. There, she became active in the Ice House Theater as a major supporter and participant in many of their committees. Life was her stage and although only 4′-10″, where ever she went, she was dressed and prepared for a "Grande Entrance." She is missed by all who knew her.
Throughout her life, Aileen remained committed to the arts and to dance in higher education. Because of Aileen's thoughtful giving through a bequest, Florida State University has been able to establish the Aileen Booth Shaw Modern Dance Scholarship.
---
Make a Donation
To make a gift online to this fund, please click the Give button, choose "More Designations" and type in the fund name. Please mail checks, made payable to "FSU Foundation" with the fund number (F07630) noted to the address below.
To discuss a gift to the College of Fine Arts at Florida State University, please contact:
Jessica Comas
Director of Development
FSU College of Fine Arts
236 Fine Arts Building
Tallahassee, FL 32306-1170
(850) 645-0701
jcomas@fsu.edu