Art Education's "The Social Selfie Project"
Please join us to celebrate with the Department of Art Education's retiring mentor, colleague, and friend Dr. Tom Anderson. Beginning at 5pm on Friday, October 16, 2015, there will be an opening reception and a celebration entitled, The Social Selfie Project, honoring Dr. Tom Anderson's retirement. This event will be held in the Florida State University (FSU) Gallery located in room 1085 of the William Johnston Building.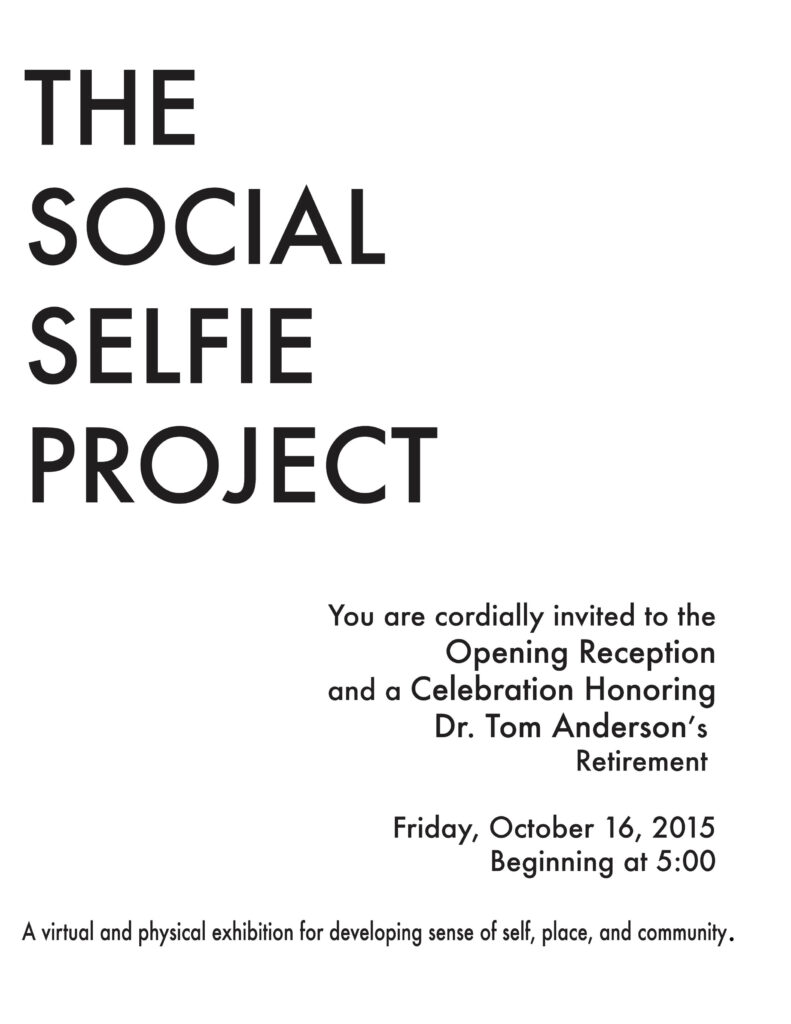 Dr. Anderson is a Professor of Art Education at FSU. In March, Dr. Anderson was named Art Educator of the Year by the National Art Education Association, convened in New York City. Dr. Anderson is perhaps best known for promulgating a novel approach to art criticism now widely known as the "art for life" model. Since 1983, when he earned his PhD in art from the University of Georgia and joined the FSU faculty, Dr. Anderson has mentored about 40 doctoral students—a remarkable record. He has authored numerous books, chapters, reviews and articles; led myriad art education workshops; appeared as the featured speaker at dozens of national and international conferences; and has been the editor of several journals and other publications. He co-authored Art for Life, a textbook that has been widely used in programs across North America and now is being translated into Japanese, Korean and Chinese.
Dr. Anderson is credited with helping the FSU graduate program in art education rise to national prominence. In fact, FSU Art Education Department Chair Dr. Marcia Rosal declares Dr. Anderson—who joined the faculty in 1983 and now is its longest-serving member—"the very heart of our program."
"Dr. Anderson's tireless stewardship of future art instructors has brought him 'stellar' student evaluations and many other teaching awards during his nearly 25-year tenure at FSU," said Sally McRorie, Dean of the FSU College of Visual Arts, Theater and Dance.
Dr. Anderson will truly be missed!