Art Faculty Jeff Beekman's Summer Residency in Italy
FSU Art Professor Jeff Beekman is completing a summer residency at Arte Studio Ginestrelle in Italy. Arte Studio Ginestrelle is in the Mount Subasio Regional Park and, along with the town of Assisi (about 20 minutes away), this area is a UNESCO World Heritage Site. The residency is a part of the Assisi Cultural Arts Council, which is also supported by UNESCO and Assisi's mayor. Jeff is in residence with four other artists – a sound designer from Taiwan, a clothing designer from Japan, and two painters, one from Australia and the other from England. The common languages are French and English, but they are all getting better at Italian as well!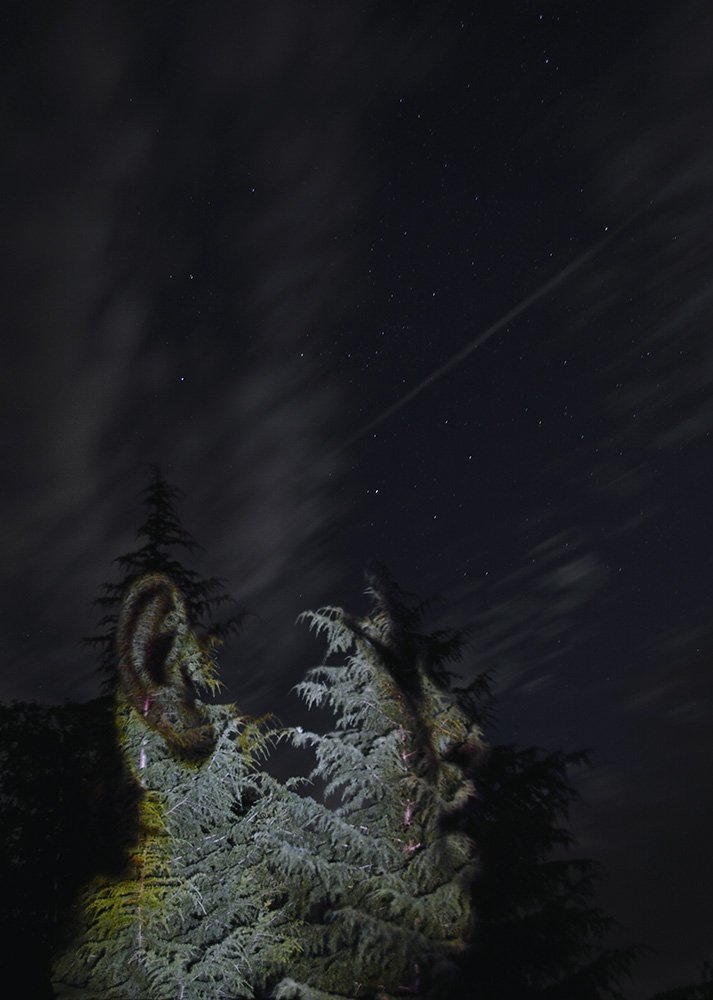 As described by Jeff: "In terms of the artwork I am making, there are a few different projects happening. I have some sculptural and video works in-progress, and some photo works I began when the weather was uncooperative. I'm photographing digital projections of figures extracted from historically important paintings onto the landscape. I'm operating under the belief that (until perhaps recently), a land's abundances/limitations and the successive waves of human interaction with it are ultimately what triggered the subsequent bodies of inquiry by artists/designers and philosophers. These photographs are a means of looking at that artwork and those figures through the lens of the physical landscape that ultimately produced them.

Work I'm making here will be exhibited this Nov/Dec in Assisi, at 'Art Gallery Le Logge'. This is located in a complex of governmental buildings facing one of the city's central squares. Directly across the street are the 3rd century BCE Roman Forum and the 1st century Temple of Minerva, which has since been converted into the Church of Saint Mary.
The place we are staying is a hundred year old stone farmhouse perched on the side of a hill (picture attached). There are studio areas within for those inclined to work indoors, as well as a large barn and 20 some odd acres of actual residency property. We are additionally permitted to work in the regional park area beyond the residency, as long as we treat the area respectfully.
One meal a day is provided by the residency, usually breakfast, which consists of locally, produced eggs, meats, cheeses, muesli, yogurt, and some amazing produce. All of this is terrific, with the most decadent part probably being the truffle grater. Truffles grow naturally on the property, so when they are in season (now) they are just a part of the seasonings on the table. I don't know how I am going to go back to Zacado's breakfast-in-a-cup."
For more information on Jeff Beekman, visit the Jeff Beekman-Department of Art Faculty Page. Keep up with the latest news at the Art News Blog or the FSU Department of Art Facebook.