Art History Awards for Doctoral Research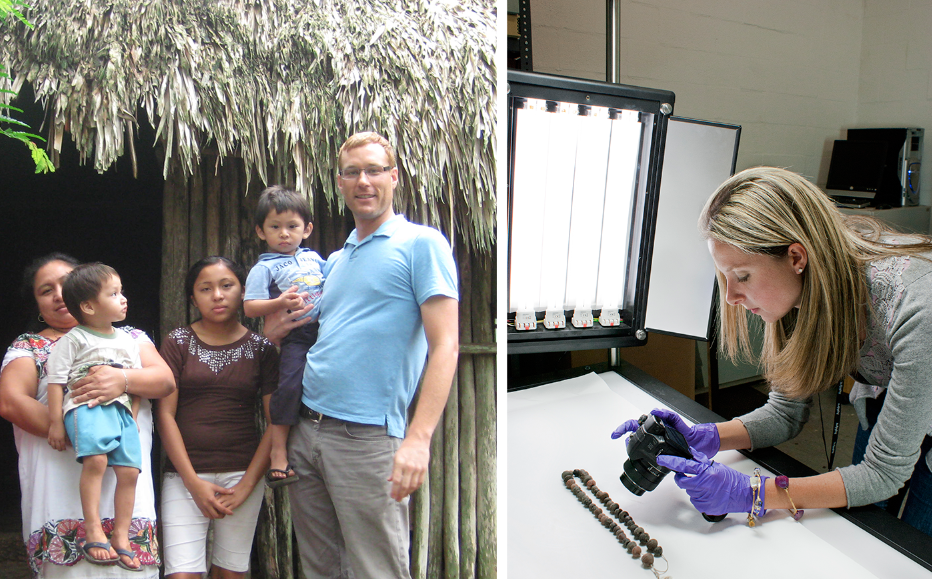 The Department of Art History congratulates doctoral candidates Carolina Alarcon, Bryan Schaeffer, and Heather Lundy, who have each been awarded $7,000 International Dissertation Semester Research Fellowships by the Graduate School at FSU.  
Carolina Alarcon is currently researching at the University of Valencia's López Piñero Institute for the History of Medicine and Science, and will be traveling to London during the summer to conduct research at the Wellcome Library.  Her research examines how printed images effectively interpreted and broadcasted early modern understandings of medicine and anatomy.   Bryan Schaeffer will spend the fall semester of 2015 in Mexico doing archival and field research in Mexico City, Puebla and Oaxaca. His dissertation project is tentatively entitled "The Interplay of Movement and Place: Visual Narratives of Travel in the Mixtec Codices," an examination and visual analysis of the significance of several aspects of travel as portrayed in the sacred books of the ancient Mixtec. And Heather Lundy will conduct archival research in Merida and field work at the Maya site of Ek' Balam in the Yucatán Peninsula during the fall 2015 semester. Her dissertation, "Architecture and Placemaking at a Northern Maya City: Ek' Balam and the Question of Style," explores the architectural landscape at Ek' Balam built under the rulership of Ukit Kan Le'k Tok'.  Heather uses the concept of placemaking to understand the unique architectural mélange created at Ek' Balam in order to question the very notion of architectural styles and how the built environment crafts site-specific identities.