Art History Professor Adam Jolles's New Book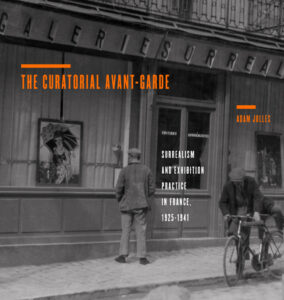 Penn State University Press has just released The Curatorial Avant-Garde: Surrealism and Exhibition Practice in France, 1925–1941, a new monograph by Adam Jolles, Associate Professor and Chair, Department of Art History. In The Curatorial Avant-Garde, Professor Jolles demonstrates the surrealists' radical transformation of the ways in which spectators encountered works of art between the wars. From their introduction in Paris in 1925, surrealist exhibitions dissolved the conventional boundaries between visual media, language, and the space of public display. This intrusion—by a group of amateur curators, with neither formal training nor professional experience in museums or galleries—ultimately altered the way in which surrealists made, displayed, and promoted their own art.
From the Introduction:
Beginning in 1925 and continuing up through the outbreak of World War II, curatorial activity was subjected to a heightened amount of critical scrutiny as increasingly sophisticated display strategies displaced the novelty of artistic technique, as interpretive text challenged the privileged status of the object, and as the figure of the curator challenged the creative predominance of the artist. In the 1920s and 1930s, debates over the museological treatment of objects and the political and aesthetic properties of exhibitions were just as central to the development of European modernism as questions of style and artistic practice, and in certain contexts more so.
This book focuses on one central aspect of this phenomenon: the emergence of an amateur class of curators in France composed of writers and artists who actively sought to contribute to current curatorial discourse despite possessing no formal training in or substantial exposure to either museum or gallery work. In addition to their association with surrealism (although several of them either carefully distanced themselves from or publicly broke with the surrealists), what links them together is an interest in the manner in which art and historical artifacts were being presented to the public and a burgeoning skepticism in the ability of entrenched institutions—either public museums or private galleries—to address their concerns.
As early as 1923, André Breton bemoaned the inordinate power dealers were exerting over the contemporary art scene: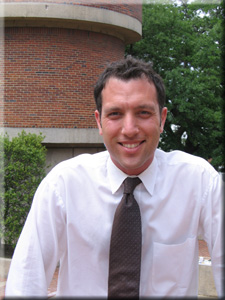 "Criticism is no longer up to the task. Long jealous of the apparent sanction conferred on its judgments by the noisy announcement of certain sale prices, criticism now seems to be no more than the shifty agent of those transactions, which have nothing whatsoever to do with art but which still threaten to devalue it. . . . I see no way to keep silent about such a grave danger. Art is, I repeat, currently under the sway of dealers, and this to the great shame of artists. It is already unfortunate that so few opportunities exist for a painter to bring his work to public attention, apart from art galleries. His presence in those evil places almost always leads him to make compromises that I am not prepared to forgive. I do not understand how someone who loves painting can stand to make the rounds of exhibits every week, and still less how he usually looks no further than that."
This skepticism would lead Breton to forge close alliances with a new generation of dealers willing to cede at least temporary curatorial control of their galleries to his coterie of artists and poets.
What was at stake for Breton and his contemporaries varied to some degree, but I think it is safe to say that all were concerned with the continued viability of a politically informed, self-critical artistic praxis in relation to the increasingly doctrinal institutions (museums) with which it had been in competition since the late nineteenth century and the world market for art (dealers and collectors) that both supported and threatened to subsume it. The curatorial avant-garde that emerges in France between the wars is thus borne from and intimately tied to the historical avant-garde with which it is associated. It offers its audiences models of artistic production, distribution, and viewership that simply cannot be reconciled with those models advocated by the museums and dealers with which it is locked in competition. These models should not be construed, however, as mere alternatives or abstract critiques of either established conventions or venerable institutions. They are rather templates for meaningful engagement, self-criticism, and cultural identity. By the same token, in designating this group the curatorial avant-garde I do not aspire to exclude a wider range of candidates from being considered by other historians (Herbert Bayer, Frederick Kiesler, and El Lissitzky, among others, immediately spring to mind). I wish simply to distinguish those colluding with museums and established dealers from those seeking to develop alternatives to these normative institutions and the parties (private and political) whose interests they implicitly represented.
The chapters that follow place the activities of this group within the broader context of curatorial practice in France, Germany, the Soviet Union, and to a lesser extent the United States. The broad argument that this book advances in favor of recognizing a curatorial avant-garde is not intended to isolate it from these other developments, but rather to identify certain shared conventions and points of significant divergence. Indeed, the formation in the late 1920s of a class of professional curators in the Soviet Union fully devoted to the task of critiquing the concept of art as autonomous makes such an intellectual endeavor a prerequisite for any meaningful debate concerning the curatorial avant-garde.