FSU / Asolo Conservatory Professor, Andrei Malaev-Babel, Publishes Book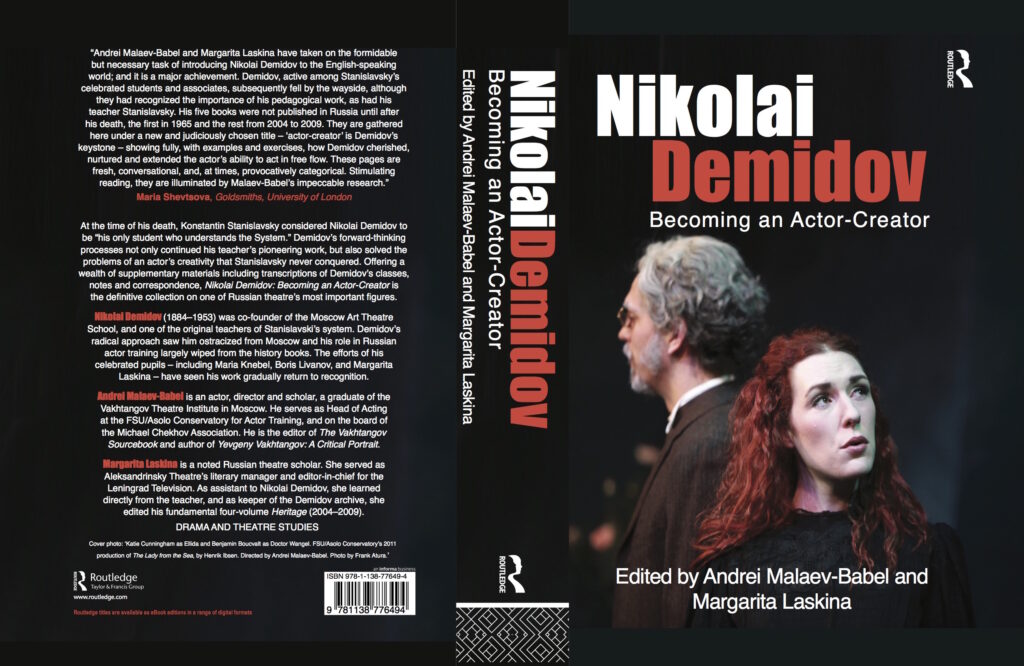 Professor Andrei Malaev-Babel, Head of Acting at the Florida State University/Asolo Conservatory of Actor Training, in collaboration with Dr. Margarita Laskina, just released a monumental volume, dedicated to Nikolai Demidov's theatrical heritage. Russian Theatre's best-kept secret, Nikolai Demidov (1884-1953) was one of Stanislavski's closest associates for over 30 years, the founder of the Fourth Studio of the Moscow Art Theatre (MAT), the founding director of the MAT School, and the original editor of Stanislavski's, An Actor's Work. While sharing Stanislavski's ideals, Demidov parted ways with Stanislavski on many of his methods. Heavily prosecuted in Russia during his life-time, Demidov is now experiencing a revival, both in the US and in Russia. Professor Andrei Malaev-Babel's, NIKOLAI DEMIDOV. BECOMING AN ACTOR-CREATOR, issued by Routledge in July, is being prepared for a parallel release by Moscow's leading theatrical publisher, GITIS, to appear in the original Russian in December of 2016. When releasing the book, Routledge states:
At the time of his death, Stanislavski considered Nikolai Demidov to be 'his only student, who understands the System'. Demidov's incredibly forward-thinking processes not only continued his teacher's pioneering work, but also solved the problems of an actor's creativity that Stanislavski never conquered. Despite being one of the original teachers of the Stanislavski system, Demidov's name was little known either in his native Russia or the wider world until the turn of the 21st Century. Since then, his extensive works have been published in Russian but are yet to find their way to the English-speaking world. His sophisticated psychological techniques, stimulation of creativity, and methods of developing the actors themselves are now gaining increasing recognition. This book brings together Demidov's five volumes on actor training. Supplementary materials, including transcriptions of Demidov's classes, and notes make this the definitive collection on one of Russian theatre's most important figures.
Professor Maria Shevtsova of Goldsmith, University of London, writes: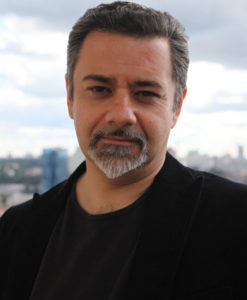 Andrei Malaev-Babel and Margarita Laskina have taken on the formidable but necessary task of introducing Nikolai Demidov to the English-speaking world; and it is a major achievement. Demidov, active among Stanislavski's celebrated students and associates, subsequently fell by the wayside, although they had recognized the importance of his pedagogical work, as had his teacher Stanislavski. His five books were not published in Russia until after his death, the first in 1965 and the rest from 2004 to 2009. They are gathered here under a new and judiciously chosen title – 'actor-creator' is Demidov's keystone – showing fully, with examples and exercises, how Demidov cherished, nurtured and extended the actor's ability to act in free flow. These pages are fresh, conversational, and, at times, provocatively categorical. Stimulating reading, they are illuminated by Malaev-Babel's impeccable research.