Assistant Professor in Art Rob Duarte is Artist in Residence at Media Archaeology Lab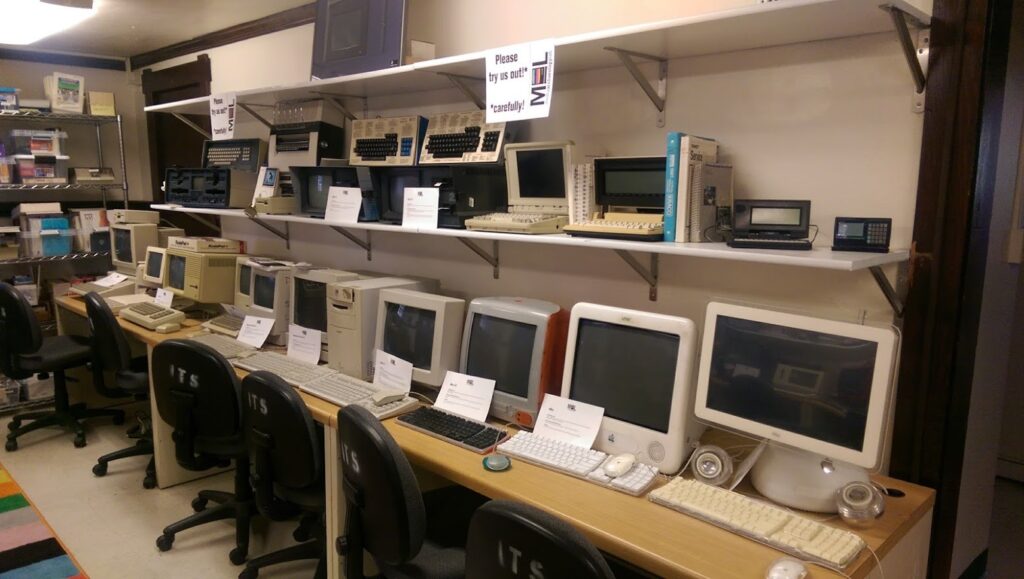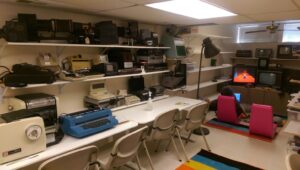 Facilities for Arts Research co-director and Assistant Professor in the Department of Art Rob Duarte's work casts a critical eye toward technology and challenges viewers to consider the political ideology embedded in all technology. This made Duarte a natural fit to become the 2016-2017 Artist in Residence at the Media Archaeology Lab (MAL) in Boulder, Colorado. The Media Archaeology Lab (MAL) was founded by Lori Emerson — Associate Professor of English and Intermedia Arts, Writing and Performance at CU Boulder — and provides an archive of important artifacts from the history of computing and digital literature.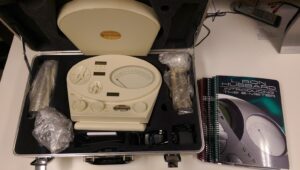 During Duarte's residency, he presented a talk on the work that he is doing in the REBOOT Laboratory at the FSU Facility for Arts Research. The event took place at the ATLAS Institute and was hosted by Laura Devendorf — Assistant Professor in the ATLAS Institute and director of the Unstable Design Lab. Duarte also presented a short workshop based on hacking e-waste to create unconventional human-computer interfaces. The workshop took place at the ATLAS Institute's BTU Lab — an on-campus hackerspace and graduate workspace that is partenered with the Media Archaeology Lab and sponsored by Sparkfun.
Through the MAL Residency, Duarte was provided access to the MAL's extensive library of digital literature and archive of media technologies. The archive provides a unique opportunity to see how our relationships to computational media devices have changed over time — to contrast the material specificity of early software and hardware interfaces (see the Altair 8800 photo below) to contemporary computer interfaces intended to appear transparent, neutral, and free of ideology (think iPhone). The hands-on research that took place at the MAL will influence two separate projects that Duarte is currently developing as part of his ongoing REBOOT Laboratory effort.
This summer, Duarte will complete the work that he began as Artist in Residence at the MAL, with the support of a COFRS summer salary grant from the CRC. His trip to UC Boulder was supported by a Professional Development grant by the FSU Department of Art.