B.A. Graduating Artists Present "Eye of the (B.A.)holder"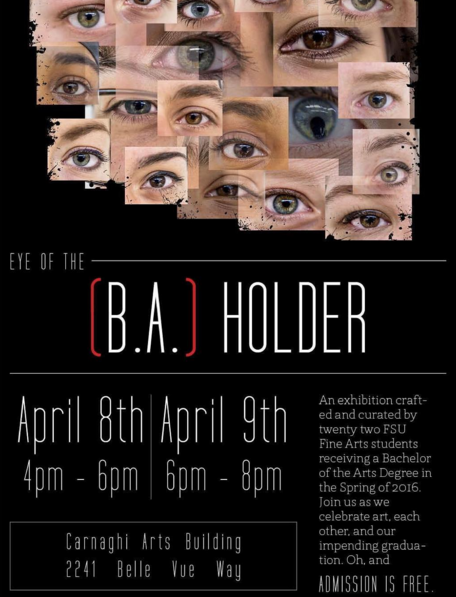 On April 8th and 9th, graduating Department of Art Bachelor of Arts students will have two opening receptions for their end of the year exhibition, Eye of the (B.A.)holder. The first opening reception will be on Friday, April 8th from 4 – 6p.m. and the second will be Saturday, April 9th from 6 -8p.m. This exhibition will be a showcasing of the variety of talent and hard work from twenty-two students graduating this spring 2016 semester. Be sure to come support our graduating artists and appreciate the wealth of incredible work they have complied over their college careers.
The opening receptions will take place in the Carnaghi Arts Building  at 2241 Belle Vue Way. Admission to this event is free and open to the public. Light food and refreshments will be served during the opening receptions.