Carry On: Spring 2014 BFA Graduating Artists Exhibition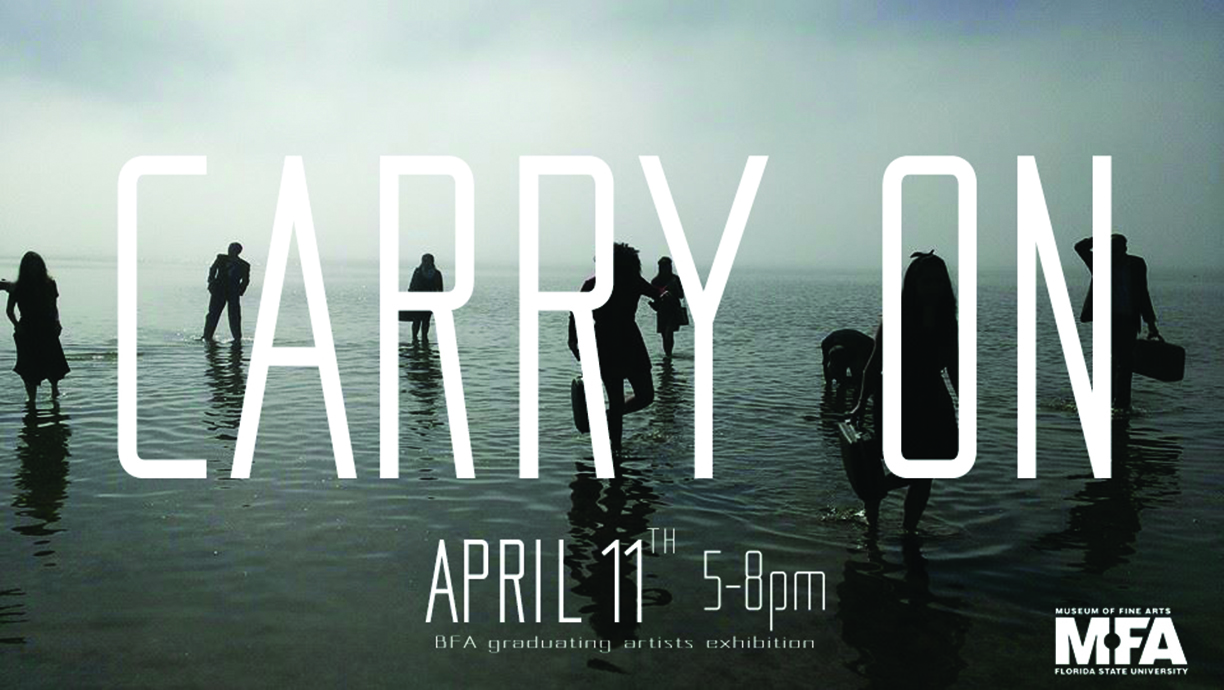 Carry On: Spring 2014 BFA Graduating Artists Exhibition
The Spring 2014 BFA Graduating Artists Exhibition opens to the public on Friday, April 11th, 6-8pm. The exhibition runs from the opening on the 11th through the 30th @ NOON.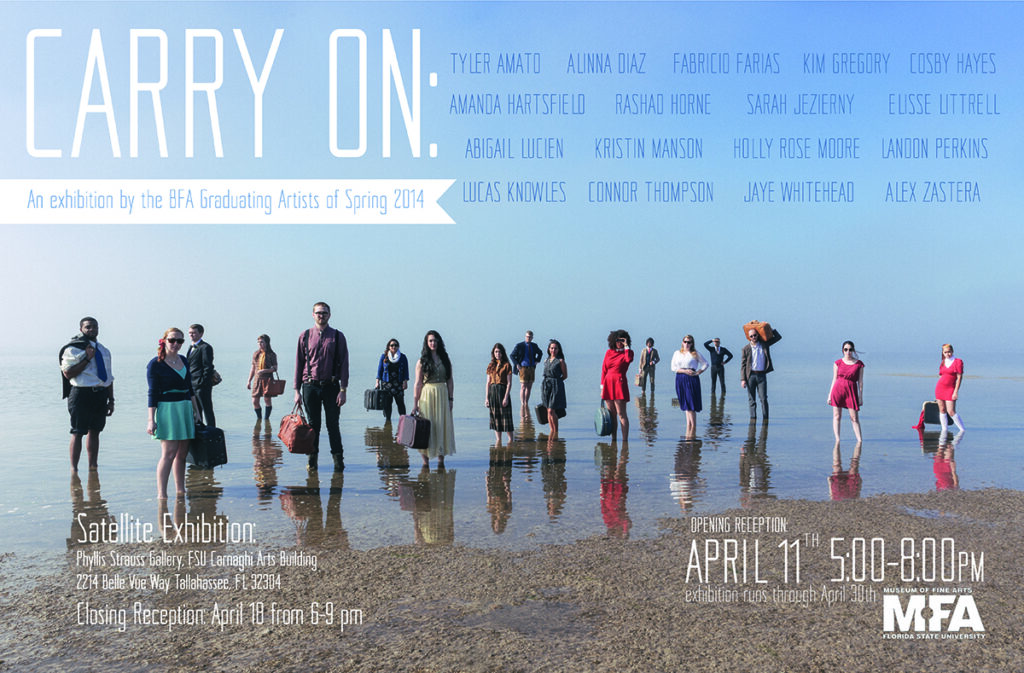 This semester's BFA graduating artists are:
Tyler Amato
Alinna Diaz
Fabricio Farias
Kim Gregory
Cosby Hayes
Amanda Hartsfield
Rashad Horne
Sarah Jezierny
Elisse Littrell
Abigail Lucien
Kristin Manson
Holly Rose Moore
Landon Perkins
Lucas Knowles
Connor Thompson
Jaye Whitehead
Alex Zastera
There is a satellite exhibition in the Phyllis Strauss Gallery at the FSU Carnaghi Arts Building. The closing reception for the satellite exhibition will be April 18th, 6-9pm.