Catching Up with Theatre Scholarship Recipient: Joshua Lee Mikel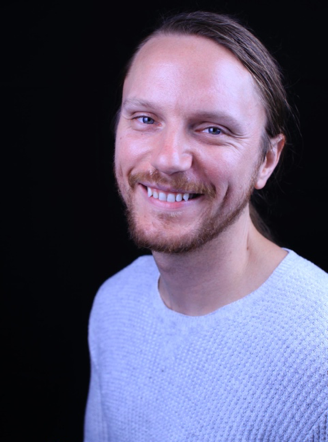 School of Theatre alumni Joshua Lee Mikel is a filmmaker, musician, and playwright from Conyers, Georgia. He graduated Magna Cum Laude from Florida State University in 2007 as a Theater and Creative Writing major, with a minor in Religion.
In his years at Florida State University, Joshua was a widely honored student. He wasn't only a member of the FSU Honors Program, but also received funding from Southern Scholarship Foundation, a Theatre Patrons Association Scholarship, and the Undergraduate Research and Creative Activity Award (2006). He was also inducted in Phi Eta Sigma, The National Society of Collegiate Scholars, and the Golden Key Honor Society. Joshua started his career in the arts by getting involved in the University. While attending FSU, he was regularly performing in school of theatre and student produced plays, and appeared in over twenty FSU student films. He also got a short story published, "The Year of the Cicada," in the FSU literary magazine, Kudzu Review.
We had the amazing opportunity to talk to Joshua and ask him some questions about his career and how FSU impacted his life!
Q&A
1. What have you been doing since graduating from Florida State University?
Since graduating from FSU in the summer of 2007, I stayed in Tallahassee touring, recording, and playing drums with my band Look Mexico until 2010 when I moved from Tallahassee back to my home state of Georgia to pursue acting more seriously in the state's burgeoning film and TV industry. I signed with J Pervis Talent out of Atlanta in the fall of 2010 and have been climbing my way up since, having worked primarily as an actor for the past few years. My credits include "Jared" in AMC's The Walking Dead, "Peyton" in Sundance TV's Rectify, "Shep" in ABC's (Now CMT's) Nashville, and "Colin" in the forthcoming Jason Bateman/ Rachel McAdams comedy Game Night.
In the summers, I was honored to be Endstation Theatre Company's (Lynchburg, VA) resident playwright where I co-founded and co-operated their Summer Playwriting Initiative until 2015. In the time since FSU, I've written a number of plays, six of which received publication through Playscripts Inc. and to date have had over 130 productions across the U.S. and abroad.
Also during that time, I helped make ends meet directing and animating music videos, having worked with the acts Against Me!, Waxahatchee, American Authors, and Neon Trees.
2. How did your scholarships impact you?
My folks were making a lot of sacrifices to help me cover out of state tuition, so I tried my very best to make the most out of every class and every opportunity before me. I joined the honors program and took advantage of their excellent courses and smaller class sizes. I joined the sailing club, played club volleyball, and club water polo. I spent a lot of time at Club Downunder catching amazing bands just before they got huge. I was able to get housing assistance through the Southern Scholarship Foundation which really helped take some of the financial strain off my folks and me.  I had an all-around blast being in school at Florida State, and the scholarships helped enrich my time there by alleviating some of the financial worry.
3. What did you learn at Florida State University to get where you are today? Or were there any favorite 'learning experiences' from FSU you might like to share?
I was fortunate to have so many amazing instructors at Florida State whose lessons I still reflect on to this day. In the School of Theatre: Fred Chappell, Susan Russell, John Degen, Laura Edmondson, and visiting playwriting professor Mark Medoff. In the creative writing department: Mark Winegardner, David Kirby, Barbara Hamby, Fred Standley. David Kangas and John Kelsey in Religion. There's a great many others too I know I'm forgetting, but by and large my instructors were amazing.
Being 10 years removed from my time at FSU, I recognize a lot of my learning took place outside of class. I religiously attended the creative writing department's reading series at the Warehouse where I got starry eyed for folks making a living in the arts- my tenured professors and the invited speakers. Thanks to School of Theatre's visiting chair, Mark Medoff, our playwriting class got involved with the Kennedy Center American College Theatre Festival, which led to my first publication. I made a point of it to always be acting, and when I wasn't cast in School of Theatre shows, I auditioned for student productions and student films. I can say now that those short films and student productions affected how I approach my craft as much or more as my classes did. I think that's something FSU, being a larger university, has to offer folks like myself- not only quality training in excellent classes with highly skilled professors, but also the opportunities to apply that training, be it through student films, the resources and bodies to put together quality student theatre productions, and the added benefits of having a large supportive student art community.
4. Have you ever worked with any other alumni?
I work with FSU alum nearly every day. Too many to name, but I'm gonna try!
I'm still playing music with my band mates & FSU Alum Matt Agrella (Music/Engineering), Ryan Slate (Polysci/ Accounting), and Ryan Smith (Philosophy).
There's hardly a set I walk onto or a production I'm a part of that doesn't have at least two or three FSU alum in the cast or crew.
I created and pitched a kid's cartoon to Disney and Cartoon Network with alum Nathan Levine-Heaney (FSU MFA Film). I've written a screenplay and done some concept art and storyboards with my buddy Ryan Spindell (FSU MFA Film) who is about to direct his first feature film. My buddy Max Adams (MFA Film) threw me a couple roles in a film he wrote starring Bruce Willis and another starring Robert De Niro. He's now writing on The History Channel's navy seal show "Six."
I cross paths with FSU Communications alum Tara Feldstein Bennett and FSU Theatre Alum Rita Murphy Harrell who are both doing awesome work as casting directors in Atlanta. Tara, who has cast me in some of my largest roles to date, just won an Emmy for her work as a casting director on "Stranger Things." Rita casts the Adult Swim show, "Your Pretty Face is Going to Hell" that stars Henry Zebrowski (BA Theatre), whom I crossed paths with working on the raunch comedy "Dirty Grandpa." FSU Film alum Tom Cappello threw me a job a while back through his ATL based production company Crazy Legs Productions. I acted in an indie feature film directed and written by Tim Driscoll (BFA Film) and did another written by Adam Lucas (BFA Film) & Jeremy Waltman (BFA Art). My old roommate Tara Clark (MFA Film) assisted me on a bunch of my music videos. Bobby Marinelli (MFA Film) and Jaye Sarah Davidson helped me out on some music videos as well. My dear friend Chelsea Hayes, who's making a name for herself in film and TV here in Atlanta, (BA Theatre) and I tape each other for auditions almost weekly. Robert Veliky (MFA Film) 2nd ACs on The Walking Dead, and I ran into recent FSU Film alums Nora Londergan and Jill Somers who were crewing on "Game Night."
As I mentioned, I spent my summers at Endstation Theatre Company founded by Geoffrey Kershner (MFA Directing, Theatre) and Krista Franco (MFA Scenic Design). Geoff handled the artistic direction there until Walter Kmiec (MFA Directing, Theatre) took the reins for a few years, and recently Matt Silva (MFA Directing, Theatre) was named the company's new artistic director. Endstation employed a ton of FSU artists over their 10-year history, and I'm certain they will continue to. Susan Myburgh (BA Theatre) directed me in an Endstation production of Alice in Wonderland. Sergio Soltero (BA Theatre) and Walter Kmeic performed in a show I wrote that world premiered at Endstation.
Dan Caffrey (BA Theatre) directed a couple shows I wrote through his Chicago based company Tympanic Theatre Company that featured the talents of Chris Acevedo (BA Theatre), Paul Martinez (BA Theatre), and Mackenzie Gerber (BA Theatre). Chad Larabee (MFA Directing, Theatre) directed a young audiences show I wrote at the NYC Fringe Festival that was produced by Michael Stablein (BFA Acting). I've worked with Rebekah Suellau (MFA Writing for Stage and Screen), who is absolutely killing it as a theatre director here in Atlanta, on a number of theatre projects over the years.
I've worked with Jennifer Alice Acker (BA Theatre) on a couple of projects too. She's now Director of Education at Georgia's excellent Serenbe Playhouse. Pat Young (BA Theatre) performed in a show I wrote that premiered here in Atlanta a couple summers ago. And I'm about to have a reading of a new play I wrote at the grand opening of Matt Burgos' (MFA Directing, Theatre) amazing new Atlanta art space, The Windmill Arts Center.
'Noles are everywhere, and it's awesome.
5. What has been your favorite working experience?
I have to say I'm most excited about my most recent projects Game Night (due out March '18) and the new season of The Walking Dead premiering October 22nd. It's taken me a good seven years to get to this point in my career where I'm beginning to audition for and play roles with a little more meat to them, and it's a very exciting time. I'm still learning, I'm still growing, but I know I'd never have made it this far without the experience I gained and friends I made at FSU.