College of Fine Arts IA+D Alumni & Dean's Society Reception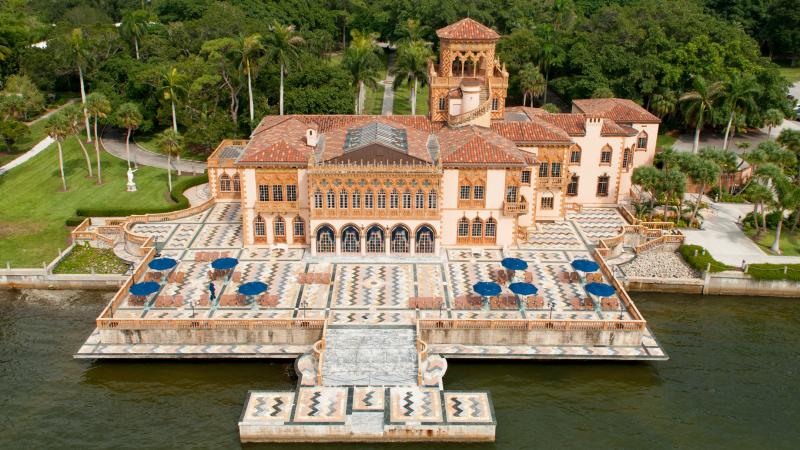 ---
On Thursday, May 31st College of Fine Arts alumni and Dean's Society members from the Sarasota area gathered for a reception on the Ca' d'Zan terrace at The John & Mable Ringling Museum of Art. After refreshments, attendees were taken on a behind-the-scenes tour of the Ca' d'Zan with curator Ron McCarty.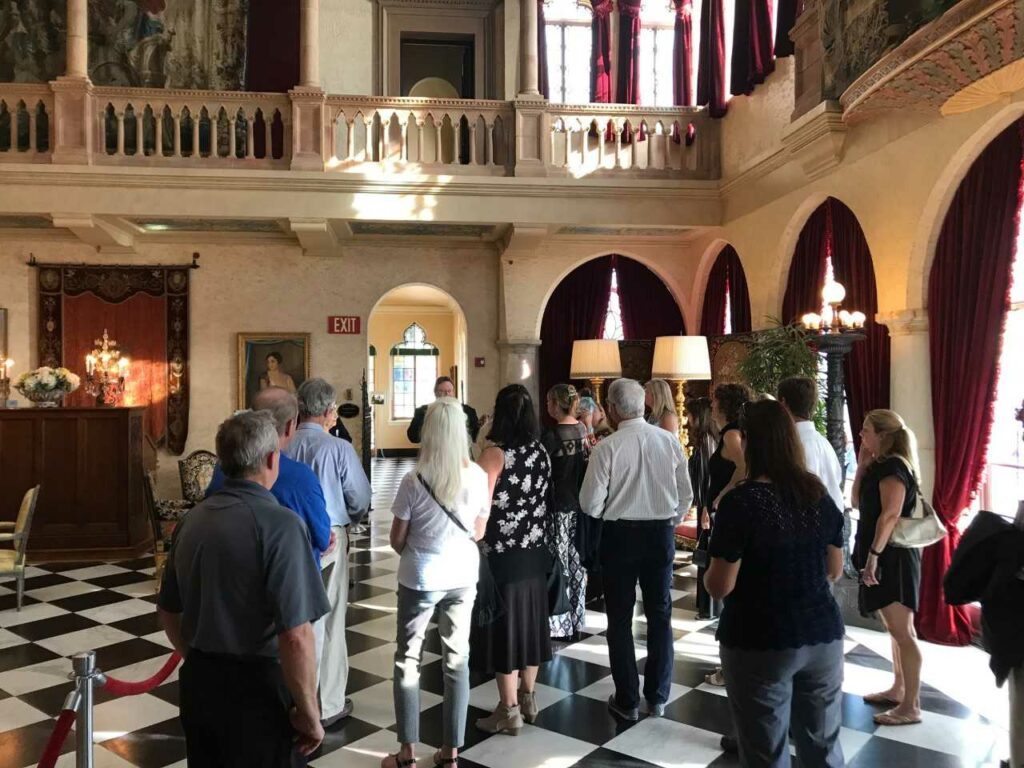 The event took place the same week students from the Interior Architecture & Design program were at The Ringling with Professor Dr. Yelena McLane. The students were attending a one-week intensive study on the preservation and restoration of historic architecture and decorative arts. The program is centered on the extensive restoration of the Ca d'Zan and allowed students to study with the historic preservation architect, curators, art historians, and craftsmen at the property.
The College of Fine Arts has a very strong connection to the Sarasota community – sending students from the Interior Architecture & Design, Art Education and Art History departments to the Ringling for enriching academic experiences. Sarasota is also home to the College's highly ranked graduate program at the FSU/Asolo Conservatory for Acting Training.
The faculty and staff of the College had a wonderful evening meeting alumni from all six of our academic departments and honoring the generosity and continued support of our Dean's Society members. The College of Fine Arts Dean's Society is a way to recognize and thank the College's most dedicated donors. Gifts to the College of Fine Arts enable us to offer student scholarships, award faculty research grants, recognize exceptional teaching, and support activities across the College.
Thank you to all the faculty, staff, donors and alumni who participated in the event. The College has several exciting events planned for the 2018-2019 academic year that will be announced in the coming months!