College of Fine Arts Internship Opportunities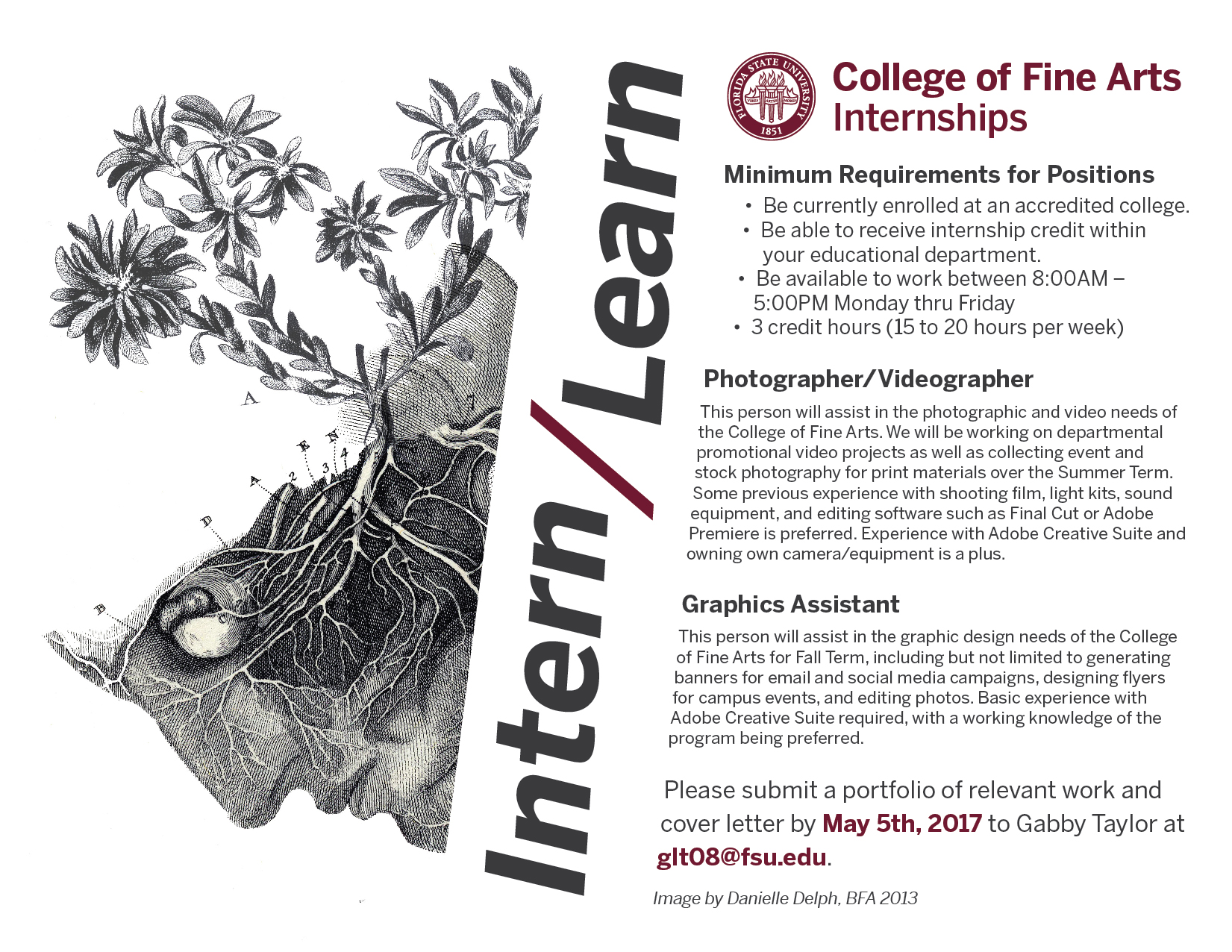 Minimum Requirements for Positions
• Be currently enrolled at an accredited college.
• Be able to receive internship credit within
your educational department.
• Be available to work between 8:00AM – 5:00PM Monday thru Friday
• 3 credit hours (15 to 20 hours per week)
Photographer/Videographer
This person will assist in the photographic and video needs of the College of Fine Arts. We will be working on departmental promotional video projects as well as collecting event and stock photography for print materials over the Summer Term. Some previous experience with shooting film, light kits, sound equipment, and editing software such as Final Cut or Adobe Premiere is preferred. Experience with Adobe Creative Suite and owning own camera/equipment is a plus.
Graphics Assistant
This person will assist in the graphic design needs of the College of Fine Arts for Fall Term, including but not limited to generating banners for email and social media campaigns, designing flyers for campus events, and editing photos. Basic experience with Adobe Creative Suite required, with a working knowledge of the program being preferred.
Please submit a portfolio of relevant work and cover letter by May 5th, 2017 to Gabby Taylor at glt08@fsu.edu.