Home
»
News

»
College of Fine Arts: Table Fair Invitation for New Graduate Student Orientation, August 18
College of Fine Arts: Table Fair Invitation for New Graduate Student Orientation, August 18
The Graduate School at Florida State University invites the FSU College of Fine Arts to host a table at New Graduate Student Orientation on Tuesday, August 18, 2015 from 12:00– 2:30 PM under the breezeway of the Classroom Building (HCB).  This event is a wonderful opportunity to welcome our new graduate students to FSU and Tallahassee by letting them know about the services you provide and how they can get involved with the local community.
Last year, over 900 students attended Orientation and we expect more students to attend this year.
Because space is limited, we will reserve tables on a first-come, first-served basis.
If you would like to have a table, please fill out the survey at  FSU Qualtrics before June 30 with the following information:
•       Name of organization and contact information (phone, email address)
•       Names of up to 2 representatives (we will provide 2 chairs)
We look forward to seeing you at this year's event.
Congress of Graduate Students (COGS) Tour of Tallahassee & Picnic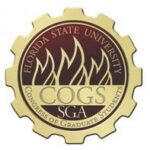 The Congress of Graduate Students  will welcome graduate students to Florida State University and showed them around town. Topics included:
– How to navigate Tallahassee
– The academic and social activities for graduate students at Florida State
– The work of COGS
– The history of Tallahassee and Florida State.
Tour stops include an up-close and personal view of where to learn, work, play, and stay when in Tallahassee. A picnic will follow the tour and provide a great opportunity to meet new and returning graduate students.
Directions & Parking
On the day of orientation students will be able to park in a student spot (marked with white lines) without a parking permit. However, you are encouraged to order your parking permit ahead of time. Please visit FSU Transportation Service's website to order your parking permit online.
FSUCARD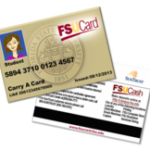 You will need your driver's license or other government issued ID (ex. passport or military id) to obtain your FSUCard. The FSUCard Center is located in the lower level of the Woodward parking garage off of Woodward Avenue next to the FSU Bookstore.