Home
»
News

»
Community Arts Initiative: Making A Difference at FSU and Greater Tallahassee Community
Community Arts Initiative: Making A Difference at FSU and Greater Tallahassee Community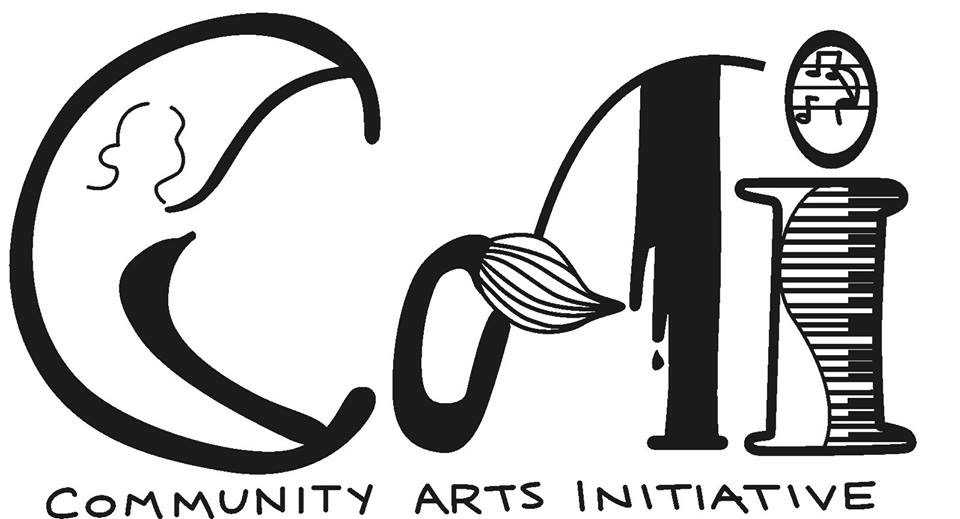 The Community Arts Initiative, more commonly known as CAI, is a student run organization created, developed, and made possible by the Florida State University School of Dance faculty and students. The CAI's mission is "to provide enriching artistic opportunities for interested FSU students, faculty, and staff to engage with the Tallahassee community." It has quickly become a defining entity within the School of Dance and local arts community.
With collaboration and community at the heart of its mission, CAI endeavors to build strong connections between FSU students and the greater Tallahassee community. Last year members implemented over fifteen artistic projects within the Tallahassee Community. Mary Roberts, an MFA Candidate in Dance at FSU and the CAI External Relations Chairman, states
"Being part of CAI is important. With such a strong dynamic and diverse group of members, in what otherwise would be considered a small town, not only does this organization provide opportunities for the community to interact and support the work we are doing, but also for us (CAI) to provide opportunities for creative interactions with local youth, independent artists, and our fellow peers."
CAI endeavors to provide students with opportunities to explore the concept of "artist-as-citizen," as well as encourage student involvement with communities outside of their usual artist collectives between visual, fine, and performing arts. A variety of collaborations with local organizations included Dance Movement Exchange, Art Therapy Association, and Big Bend Hospice. Special projects were organized and orchestrated with local independent artists, including the presentation of choreographic works at the Florida Wildflower Foundation's Annual Benefit with Eleanor Dietrich and Bradley White, First Friday dance installations and improvisational scores performed at 621 Gallery in Railroad Square, and participation in the Mask Parade with local artist Linda Hall.
MFA Dance Candidate Herman Ramos was the Head Organizer for this year's annual October CAI Halloween Flashmob. He utilized his choreographic talent to engage the community in a unique arts experience. The Flashmob brought dance, music, and festive holiday spirit to over a hundred community members at four different venues. Ramos reflects, "CAI plays an important role. It give us the opportunity to engage with the community and offer dance experiences in places and to people where there may not be funding to support the arts."
CAI also promotes members taking on active leadership roles to brainstorm, organize, and facilitate individual artistic projects. This past year, members organized a dance class and tour for the elite members of 2015 Leadership Tallahassee, developed a six week educational Dance Performance Lecture Series for senior members in Osher Lifelong Learning Institute at FSU, and taught interactive educational dance lecture demonstrations and lessons to students at local schools.
On December 2, 2015, CAI, in collaboration with the FSU School of Dance, is excited to present the 1st Annual Choreographic Showcase to middle and high school groups. Interested schools are invited to attend a 45 minute matinee showing of a variety of dance styles, choreographic ideas, and a special post-show Q&A session with School of Dance students and faculty. Study guides and supplemental materials regarding dance, theatre etiquette, and choreographer biographies will be given to the students in preparation for their attendance at the showcase, which meet the requirements of the Florida Educational Standards.
Ilana Goldman, a dedicated CAI Advisor concludes, "What the CAI members are learning is extremely valuable for them as young artists entering the field. The climate of the dance and art scene today is different than in the past. The old model of expecting audiences to only see dance and art by entering a theatre or a museum is becoming more and more rare. Engaging with the community is now an integral part of every arts organization, not only because it helps with funding, but it demonstrates the power of art to connect people and change lives."
Keep an eye out for CAI's next upcoming annual sponsored events including the Florida Wildflower Foundation Annual Benefit event and the National Water Dance Project in April 2016. For more information regarding the many ways you can join our effort to achieve our mission, please contact President Heather Boni at TallahasseeCAI@gmail.com. For more information on projects or upcoming CAI events, please visit the Facebook page or Twitter at @TallahasseeCAI.
Faculty advisors include Ilana Goldman, Anjali Austin, Rodger Belman, and Loren Davidson. The leading Executive Board Officers consist of Heather Boni, Amanda Sieradzki, Brooke Rucker, Olivia Allen, Mary Roberts, and Caroline Labreche.