Dance Hosts 7th Annual Summer Intensive Workshop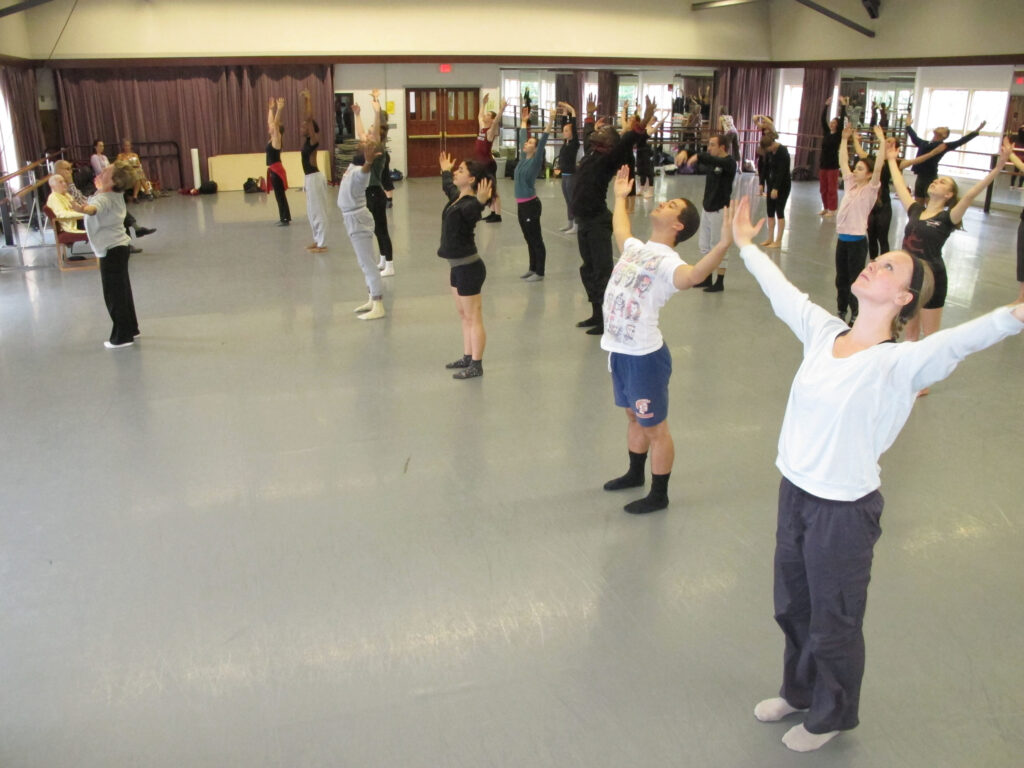 Each summer, the School of Dance hosts 60 young dancers (accepted by audition) to participate in a Summer Dance Intensive. This summer, the workshop is being held June 15th through 28th.
The Summer Dance Intensive emphasizes both ballet and modern technique similar to the School of Dance's BFA program. Designed for the dancer interested in all forms of dance, the dancers' days are filled with ballet and contemporary technique classes as well as conditioning and repertory classes taught by School of Dance Faculty and MFA graduates. Evening classes, taught by current MFA candidates, vary each day with offerings ranging from lectures, films, dance technology, jazz, hip-hop and improvisation. The culmination of the two-week program is an informal showing of work from the repertory classes on Saturday, June 28th, 2014.
Sarah Wilcoxon, 2014 Summer Dance Intensive Assistant Director, states
"Summer intensives are very typical in the dance field for young dancers, but they are hosted more often by major dance companies. It's great that the School of Dance offers this program because kids get a feel for our BFA program and are introduced to life as a dance major. They also get the opportunity to study with our amazing faculty and make lifelong friends."
For more information about the Summer Dance Intensive, contact Joyce Fausone 850-645-2449 or jfausone@fsu.edu.