Department of Art MFA Student, Ashton Bird & SOUP Experimental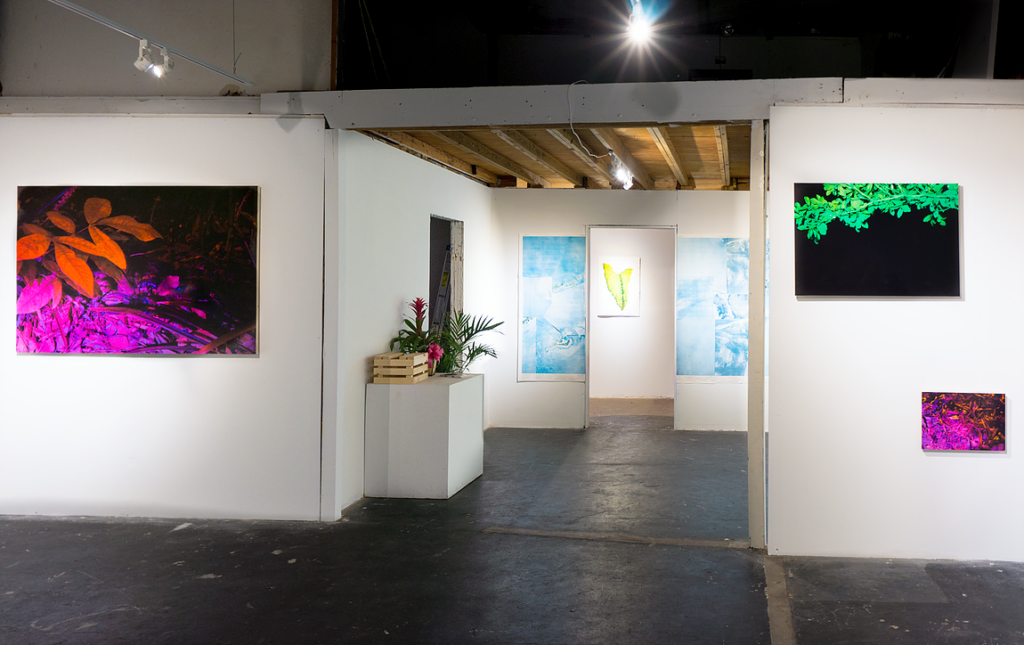 MFA student, Ashton Bird, from Florida State University's Department of Art, has taken resourceful measures to foster the creativity of emerging contemporary artists in and around the Tallahassee area. Bird has transformed an old apartment building, located in Railroad Square Art Park, into something unique and creative in and of itself, and as such, SOUP Experimental has quickly become a premium space for artists to showcase their high-quality experimental artworks to an enthusiastic and interactive public audience.
Within our city, many artists explore a variety of different genres by blending beautiful concepts with physical medium. This hybrid way of thinking cultivates our curiosities and continuously pushes our standard of exposition.  SOUP Experimental wants to share the definition of contemporary art with the community by offering rotating fine art exhibitions, artist performances, artists' lectures, an online artist archive, and a yearly hard-copy review containing a documentation of the exhibiting artists from that year.  It is our objective to become distinct and transform Tallahassee into a noticeable new phenomenon. SOUP Experimental seeks to become a platform for as much as possible and is fortunate enough to be a part of the unique, creative mind that exists solely in our neighborhood.

– Ashton Bird, Founder of SOUP Experimental
As founder and director of the gallery space, Ashton Bird has always been interested in curating spaces where students and other community artists could gather, network and gain valuable experiences. He wanted to create a space that was not just a venue, but also a networking solution. "It is more about a conversation and community while surrounding visitors in intriguing art of all forms," says Bird. "The idea behind SOUP is to make up its own definition of a gallery and what a gallery can do. I want it to be all encompassing."
Bird says he was inspired by Gordon Matta-Clark's FOOD in the creation of SOUP Experimental. FOOD, which was a 1971 artist-run restaurant in Soho, New York, became a central hub for the creative culture in the neighborhood. Any artist—visual, poet, musician, dancer, chef, or performer—could come together at FOOD to share a plate, talk art, and cultivate culture. Many famous artists including Donald Judd, Robert Rauschenberg, Mark di Suvero, Carol Goodden, and Richard Landry, either held performances or frequented the establishment. FOOD was an alternative and experimental gallery that became a model for innovative artistic spaces. Thus, Matta-Clark's conception and creation of this new kind of space marked an important historical moment for contemporary art.
SOUP Experimental embodies this idea of a creative, social space and Tallahassee's experimental and contemporary art scene offers the perfect setting for this type of venue. The name itself, SOUP, came from the idea that "one can place all sorts of edible items into a bowl to create intriguing and interesting flavors, just like art."
This is an exciting time for the department and our grad program.  Ashton's efforts with SOUP Experimental are a natural fit with our mission to cross geographical and disciplinary boundaries.  In a very short time here in Tallahassee, he has established this gallery as a hub of activity with exhibitions, performances, lectures and other gatherings.

– Carolyn Henne, Department of Art, Chair
If you are interested in becoming part of this movement in the artistic community, visit their website or contact Ashton Bird directly at soupexperimental@gmail.com. The gallery is open Friday and Saturday from 5:00PM – 9:00PM or by appointment.