School of Dance Dr. Hannah Schwadron creates "Refuge" in Hamburg, Germany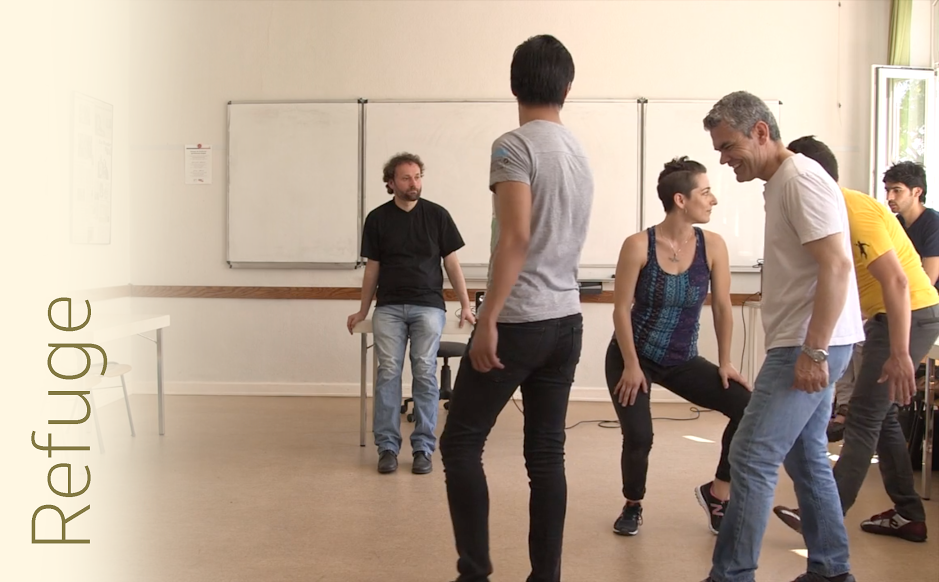 The School of Dance's Assistant Professor Dr. Hannah Schwadron will return to Hamburg, Germany, December 2016, to conduct a second movement workshop with a group of Afghan refugees currently seeking political asylum there. She is teaming up with filmmaker and collaborator Malia Bruker, Assistant Professor in the School of Communication, to develop choreography for the camera on the subject of "dancing exile", based on the experiences of the group members. With a scope as wide as the city-scape of Hamburg, and as intimate as partner dancing, the workshop and documentation will observe the micro-choreographies of the personal, as means of collective mobility.
In summer of 2017, Schwadron and Bruker plan to travel to Hamburg once again to create Refuge, a dance film and documentary with the same cast. Dealing directly with experiences of contemporary refugeeism in Hamburg, the project combines traditional dance on camera production with an ongoing observational mode of documentary to tell a long-form story of flow and fragmentation, both in migration and through movement. The production will feature men who have left their families and homelands to escape oppressive regimes. Refuge follows the stories of refugees inside and beyond a rehearsal and dance film production process as an exploration of how dance and film can both provide new paths for communication.
Schwadron first traveled to Hamburg, Germany back in 2012 when she was invited to present an evening length one woman show "Meine Liebe Ursel" which dealt with her grandmother's story, and facilitate a movement workshop with a group of middle school students at Ida Ehre Schule.
Schwadron returned again in 2015 to create Klasse, which engaged middle school students on the contemporary relevance of holocaust history, and culminated in the performance of site-specific choreography and collaborative production of dance film. Klasse received the support of the Dance Film Association's annual Production Grant as well as the help of the Friends of Dance.