Elegant Waders & Birds of Enlightenment at MoFA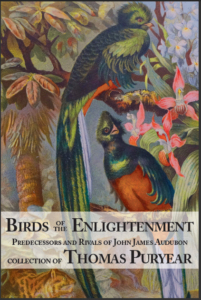 The month of October is something of a Fall harvest at the Museum of Fine Arts. There aren't often multiple exhibitions that address so many topics and regional constituencies at MoFA, but here are four new shows opening in mid-October.
Florida State University Veterans—Past and Present—Salute Vietnam Veterans was organized by Sandy and Jim Dafoe. The exhibition will be sponsored by Vietnam Veterans of America #96, Marine Corps League, American Legion Sauls – Bridges Post 13 and individual Vietnam veterans.
From the Florida State University Center for Autism and Related Disabilities comes an exhibition entitled What Forever Feels Like: Artists & Autism. The exhibition is co-curated by Dr. Susan Baldino and Allison Leatzow and juried by artists Dean Goia, Linda Hall and Harris Wiltshire.
Opening October 17 will be Elegant Waders: Photography of Florida's Shallow-water Birds by Jim Miller and Birds of the Enlightenment: Predecessors and Rivals of John James Audubon, a historical print collection with commentaries by collector Thomas Puryear.
Dr. Puryear (architectural history) and Dr. Miller (archaeology) are the principals of these separate exhibitions that have been combined for a thematic exploration of bird species and habitat diversity in printmaking and photography. Another of MoFA's neighbors, Pebble Hill Plantation, has lent three prints by John James Audubon to provide proper context.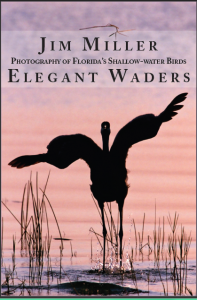 Jim Miller has been photographing and videotaping regional bird species for the past decade with dazzling naturalist and aesthetic results so that his work will be represented by photographs and films. Thomas Puryear collected historical prints to better study Audubon's predecessors as well as his competitors in order to understand the nineteenth century timeframe that gave rise to the popularity of Audubon's Birds of America, published in a series of four enormous volumes from 1827 to 1838.
Upcoming Events
Exhibition: FSU Veterans – Past and Present – Salute Vietnam Veterans 10/10/14–11/16/14
Exhibition: What Forever Feels Like: Artists & Autism 10/10/14–11/16/14
Exhibitions: Birds of the Enlightenment & Elegant Waders 10/17/14–11/23/14
Reception: Birds of the Enlightenment & Elegant Waders 10/17/14 6:00–8:00 p.m.
For more information, visit MoFA.