FAR Fellows Research Night
18apr7:00 pm9:00 pmFAR Fellows Research Night7:00 pm - 9:00 pm
Time

April 18, 2019 7:00pm - April 18, 2019 9:00pm
Location

Facility for Arts Research (FAR)

3216 Sessions Road, Tallahassee, FL 32303
Event Details

On April 18th Tiffany Rhynard from the School of Dance and Jeff Beekman of the Department of Art will present their work and talk about the projects they engaged in at FAR.

Tiffany Rhynard is an artist, dancer, and filmmaker compelled to make work that examines the complexity of human behavior and addresses current social justice issues. Her dance films have screened at festivals nationwide including ScreenDance Miami where she was awarded the First Prize for Invisible Queens (2015) and the jury prize for Black Stains (2018). Rhynard's award winning documentary, Forbidden: Undocumented and Queer in Rural America, was awarded the first ever Social Justice Film Award from the Southern Poverty Law Center. Forbidden received a 2018 Television Academy Honor for its airing on LogoTV in partnership by the American Civil Liberties Union (ACLU). A cross-disciplinary artist, Rhynard has worked with esteemed collaborators including choreographer Christal Brown, internationally renowned composer Lei Liang, real-time digital media artist Marlon Barrios Solano, mezzo-soprano Sahoko Sato Timpone, and is she currently working with filmmaker and choreographer Millicent Johnnie on a new film.

Rhynard will be discuss her work and current research about how to engage in dialogue through digital technology and dance practices.

Jeff Beekman is a multi-disciplinary artist and teacher. As an artist, materials and processes utilized are dependent upon the conceptual ideas being explored. Recurrent themes include a meditational approach toward a work's creation, an appreciation for good craft, and in all cases an empathetic investigation of subjects investigated.
Beekman is an Assistant Professor and Director of the Foundations and BA Programs in the Department of Art.

FAR Fellows
The Facility for Arts Research has awarded FAR Fellowships to six faculty across the College of Fine Arts including the School of Dance, School of Theatre, Department of Art Education and Department of Art.

A FAR Fellowship offers these scholars an opportunity to engage in collaborative experiments, develop or test new ideas, and engage in vital public dialogue from a home base at the Facility for Arts Research. The objective is to create an academically diverse and vibrant community that focuses on collaborative research and methods across a variety of disciplines and media.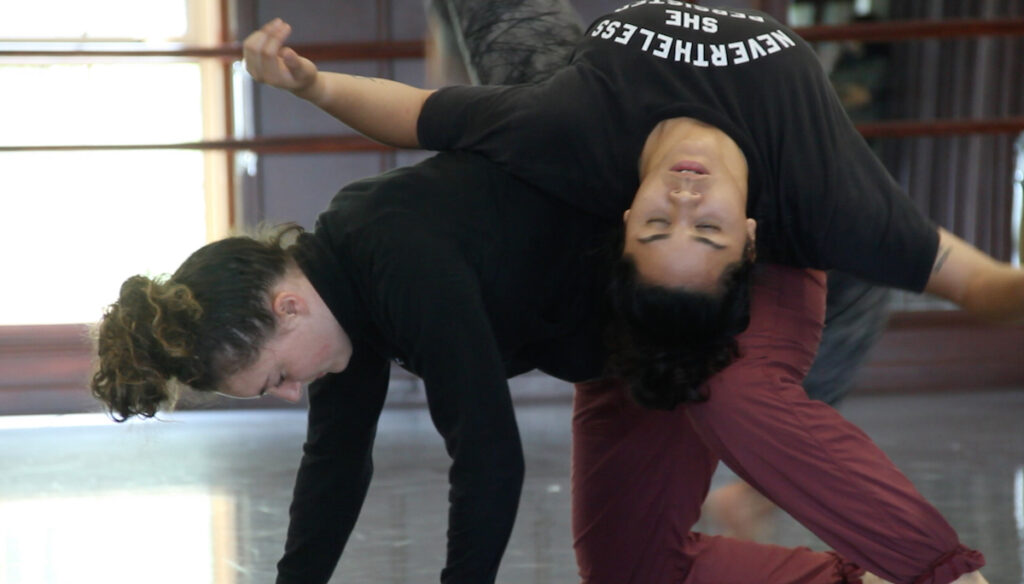 Dancers in Photograpgh: Christa Williams, Mares Sanchez