Facilities for Arts Research Welcomes New Directors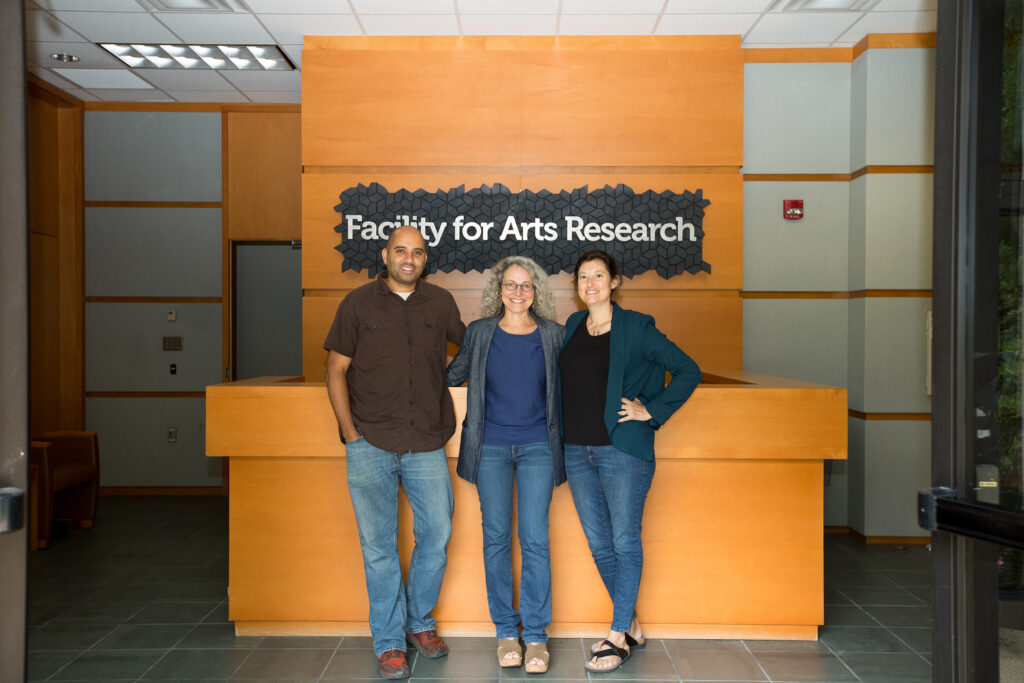 The Facility for Arts Research (FAR)  is pleased to announce a new leadership team for the upcoming 2017 – 2018 academic year. Judy Rushin, Denise Bookwalter  and Rob Duarte will serve as Co-Directors of FAR, leading the unit in artistic research and innovation. All three directors have extensively worked within FAR through its various and unique units with each hoping to continue moving the program into the future.
About the Directors
Judy Rushin is an Associate Professor in the FSU Department of Art. She is Founder and Director of FAR's newest unit, The Comma Project, which released its debut collection this past April.   Comma was born from Judy's project ViV — where she asserts painting as something vital and mobile. Judy has also worked with FAR's Small Craft Advisory Press (SCAP) creating a collaborative artist's book titled vvvvv.
Denise Bookwalter is an Associate Professor in the FSU Department of Art and is currently Director of the Small Craft Advisory Press (SCAP), which she co-founded in 2009. Denise works in a range of print media including traditional and digital processes, artist's books, installations and dimensional prints. Her work with SCAP has produced multiple resident artist book projects and SCAP's original printed books.
Rob Duarte is an Assistant Professor in the FSU Department of Art and Founder/Director of REBOOT Laboratory. Through sculptures and installations, Duarte draws attention to the ways in which technology often creates more problems than it solves, reinforces existing social hierarchies, and disguises its political ideology through slick "user friendly" interfaces.
The College of Fine Arts is excited to move forward with the collective experience and leadership of FAR's new directors.