Fan-Tastic! to Feature Fans from The Ringling's Permanent Collection
The Ringling presents Fan-Tastic!, an exhibition which will  feature highlights from their noteworthy collection of more than 250 fans.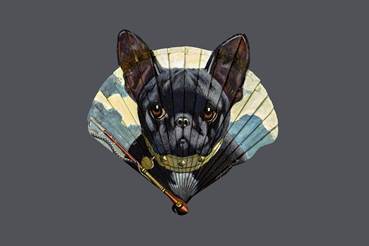 The exhibition will be on display April 3-June 28. One gallery will focus on Asian fan traditions, the other on European fan traditions.
The exhibition will represent the highest workmanship of the 18th to the early 20th century and reflect the changing tastes and social mores of the period. The latest colors and fashions, historical allusions, and commemorations of special occasions, are all reflected in the designs of the fans. The materials include precious metals such as gold and silver, and other exquisite materials such as ivory and silk. The techniques include lacquering painting, printing, carving, piercing and folding, all of which form a rich diversity of cultural reflections.
Fans have existed since almost the beginning of human history. First created to serve a utilitarian purpose, they developed as surfaces to display the artistry and decorative skills of their makers. As global trade expanded, fans were exported from Asia to the West, circulating their utility, their elegant workmanship and their exquisite details. This exhibition features fans from China, England, France, Germany, India, Indonesia, Japan, Korea, Spain and Switzerland.
This exhibition was made possible through the generous support of the Brunckhorst Endowment, the Elsa James Zelley Antique Fan Endowment, The John and Mable Ringling Museum of Art and The John and Mable Ringling Museum of Art Foundation.
For ticketing information, please visit http://www.ringling.org/events/fan-tastic.