First Friday and Auction Viewing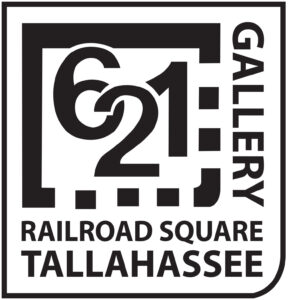 621 Gallery Annual Art Auction opens for viewing from 6–9 pm. The Silent Auction will also open for bidding, which will end on October 10, 2014 at 7 pm. The Live Auction opens on October 10, 2014 at 7:30 pm. Additionally on October 10th, there will be a reception for the auction that begins at 5:30 pm. Fabulous works will be in both auctions, but the Live Auction will feature Mark Messersmith, Jim Roche, Alexa Kleinbard, William Walmsley, Clyde Butcher, Linda Hall, Paul Tamanian, OL Samuels, and many more!
At First Friday under the tent, there will be live music by Hal Shaws and the Catbirds. In the Catbird Seat special guest Ric Edmiston will be playing his incredible finger pickin' acoustic music from 6-7:30 pm.
The 621Annex will have new works by Ron Yrabedra and Ken Rashard, along with performances by the FSU Dance Department dancers and Jay Snodgrass' Poetry on Demand project. Curbside Barbeque will be serving at the counter.
First Friday is a free event, but drinks will be served for an encouraged donation.
We hope to see you there!