Florida Animation Festival 2016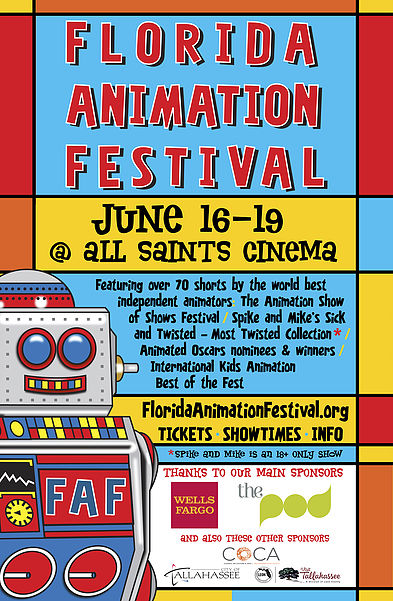 Florida Animation Festival (FAF) is a 4 day animation film festival taking place June 16-19, at All Saint Cinema in Tallahassee, Florida.  It will be featuring over 70 short films by the world's best independent animators such as The Animation Show of Shows Festival, Spike and Mike's Sick and Twisted- Most Twisted Collection, Animated Oscars Nominees and Winners, and International Kids Animation Best of the Fest!
We will have several programs for you to attend. Single day and multi-day packages are available. Multi-day ticket holders will also get discount tickets to several of All Saints District businesses. For more information on dates and times click here.
Don't miss out on this great opportunity to experience art in an animated state!