Former FAR Intern Lands Job in Additive Manufacturing Industry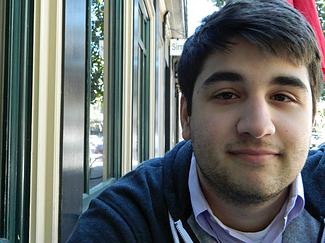 Last year, Javier Rivera graduated from Florida State University with a BA in Studio Art. As an undergraduate, Javier developed an interest in and an aptitude for 3D modeling, and when given the opportunity, he took on an internship at the Facility for Arts Research. His responsibilities included assisting our resident MMAP technician, Windham Graves. FAR provided Javier with his first hands-on experience with 3D printing.
After graduating, Javier returned to south Florida and quickly landed a paid internship at the Miami-based additive manufacturing company, 3D Chimera. At 3D Chimera Javier's primary duty is assisting with in-house 3D printing projects. He also prepares machines for resell and services 3D printers to ensure maximum efficiency for 3D Chimera's clients.
About 3D Chimera
3D Chimera is a 3D printing company located in Miami, FL. Taking multimedia approaches, their team specializes in transforming the customer's ideas into a tangible product.  Their services include 3D Printing, Designing, and Product Consulting.  For more information about their company, please visit their website.