FSU Alum Joins New Production at Lincoln Center Theatre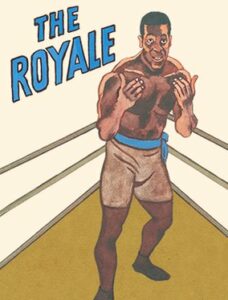 The Lincoln Center Theatre has recently announced that Tony Award® nominee and Florida State University School of Theatre alum Montego Glover (BFA Music Theatre, 1996) will be joining the cast of Marco Ramirez's The Royale. Performances will begin Feb. 11, 2016 with an official opening night set for March 7th at the Mitzi E. Newhouse Theatre. Glover will be joined by newcomer Khris Davis and Broadway vet Clarke Peters. This is Glover's first production with Lincoln Center Theatre.
Lincoln Center Theatre describes the story as "Charismatic African-American boxer Jay "The Sport" Jackson (Khris Davis), has a burning desire to become the undisputed heavyweight champion of the world. Jackson's fight begins long before the match, though; it takes careful negotiations to convince the white reigning titleholder to even recognize him as a worthy opponent and enter the ring. Tony-nominated Montego Glover (Memphis) plays Jackson's sister Nina: the boxer's greatest adversary and strongest motivation."
Visit the Lincoln Center website to learn more about The Royale.
Glover previously originated the lead role of Felicia Farrell in Memphis for which she received a Tony Award® nomination (Lead Actress in a Musical), after her Broadway debut in The Color Purple (Nettie). Most recently, Glover has been seen in the hit Broadway Musicals Les Misérables as Fantine as well as Annie Shepard in It Shoulda Been You. Glover has made numerous appearances both in TV and film, including "Smash" and "The Following." Click here to read more about Glover's work.
---