FSU Celebrates its Leaders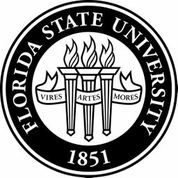 Florida State University students, employees and organizations that have exemplified leadership through achievement or service over the past year were recognized April 14 during the university's Leadership Awards Night. The ceremony was organized by the Division of Student Affairs. The College of Fine Arts had two award recipients as listed below. We are very proud of both of them!
Academic Leadership Awards
presented to one undergraduate and/or one graduate student in each FSU college. The award is based on academic performance, university service, and other contributions both in and out of the classroom.
Arts and Sciences, Angela Porcellini
Business, David Kuhn
Business, Lauren Perlman
College of Engineering, Russell Hamerski
College of Engineering, Davis George Moye
College of Fine Arts, Katie Timmerman
College of Fine Arts, Rebecca Thompson
College of Human Sciences, Chelsea Payne
College of Human Sciences, Ann Frost Brown
College of Motion Picture Arts, Erica Chan
College of Motion Picture Arts, Katherine Barnette
Communication & Information, Azmat Rasul
Communication & Information, Rachel Bryson
Education, Catherine Burke
Education, Fabrizio Fornara
Law, Chandrese Colebrooke
Medicine, Alessandra Taylor
Music, Mary Grace Conroy
Music, Richard Lee
Social Sciences and Public Policy, Alexandra Olsen
Social Work, Lindsay Greene
Social Work, Michael Barnes
Undergraduate Studies, Rachael Dannell Mack
Undergraduate Studies, Michelle Lorrainne Sauer 
For the full list of award recipients, view the full article.