Congratulations to the Department of Art for being ranked the #1 MFA Program in the state of Florida! The Florida State University Master of Fine Arts is an interdisciplinary program with a strong focus on research and practice. The program is led  by outstanding, dedicated faculty and offers a rigorous curriculum that challenges creative minds.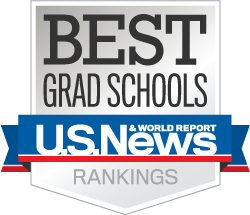 The rankings of Master of Fine Arts programs, completed in 2016 by US News & World Report, are "based solely on the results of a peer assessment survey.  Survey recipients – one per school – were asked to rate the academic quality of fine arts programs on a scale of 1 (marginal) to 5 (outstanding). Scores for each school were totaled and divided by the number of respondents who rated that school. The response rate was 29 percent."
The Department of Art at Florida State University is a research-driven community of students and faculty dedicated to exploring the dynamic interrelationship of ideas, processes and practices. By crossing geographical and disciplinary boundaries, we both discover and create new opportunities for practicing art and design.
The MFA in STUDIO ART at Florida State is a three-year residency program

Three-year media-fluid studio program
Full tuition waivers and assistantships available
Scholarship opportunities that include awards of up to $30,000
Grad student studios
Extensive facilities with dedicated shops for MFA students
Study trips to New York, Miami, Atlanta, and New Orleans
Exhibitions in the student-run MFA gallery, local spaces, and the FSU Museum of Fine Arts
MFA student organization eligible to apply for university funding for special projects
Visiting artist and scholar program
We encourage you to visit our campus. Please direct questions to the Department of Art at (850) 644 8252 or email Elizabeth DiDonna. Additional information on the Department of Art at Florida State University Master of Fine Arts Program, can be found on their website.