FSU Department of Art Exceptional Opportunity Award – up to $1000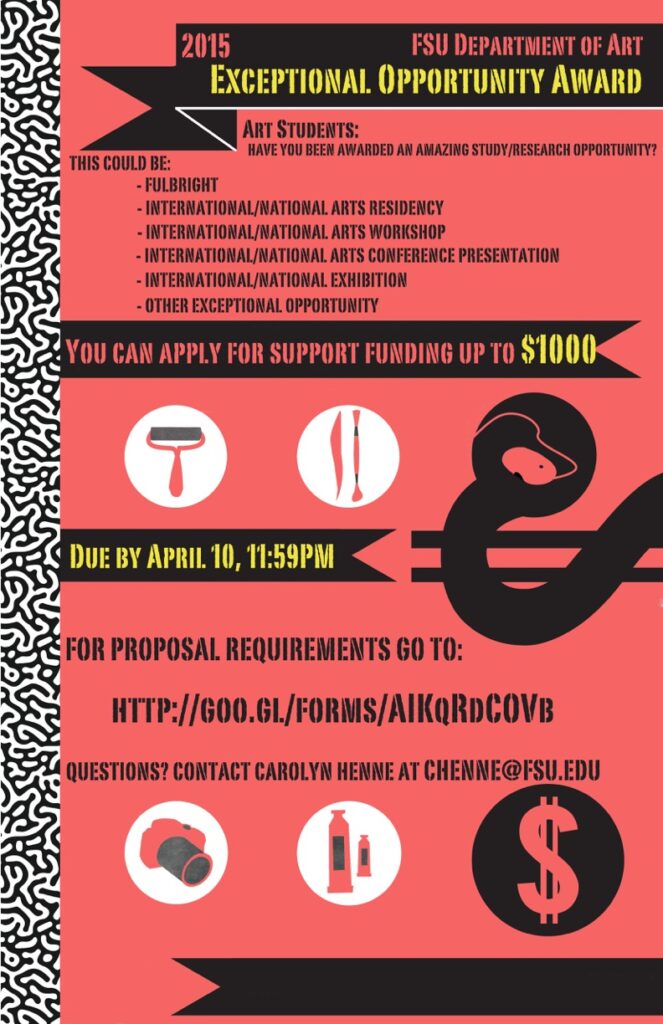 Florida State University students enrolled in the Department of Art:
You can apply for support funding for up to $1000.
Deadline:  April 10th
If interested in this opportunity, an application form and additional information can be found here: http://goo.gl/forms/AIKqRdCOVb.
For any additional questions, please contact Carolyn Henne at chenne@fsu.edu.
Exceptional Opportunities include:
Fulbright
International/National Arts Residency
International/National Arts Workshop
International/National Arts Conference Presentation
International/National Exhibition
Other Exceptional Opportunity