FSU Museum of Fine Arts to Receive $20,000 Grant from the National Endowment for the Arts
The Florida State University Museum of Fine Arts (MoFA) has been approved for a $20,000 Art Works grant to support its Spring 2020 exhibition Rising Water. Featuring the work of artists from across hurricane impacted areas of the United States, Rising Water explores how we can center creativity, empathy, and humanity in planning for a future that will include increasingly violent storms. Overall, the National Endowment for the Arts has approved 1,187 grants totaling $27.3 million in the first round of fiscal year 2020 funding to support arts projects in every state in the nation, as well as the District of Columbia and Puerto Rico.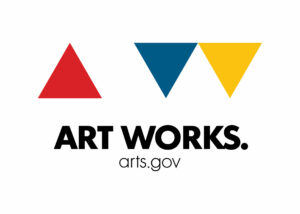 The Art Works funding category supports projects that focus on public engagement with, and access to, various forms of excellent art across the nation; the creation of art that meets the highest standards of excellence; learning in the arts at all stages of life; and the integration of the arts into the fabric of community life.
"The arts are at the heart of our communities, connecting people through shared experiences and artistic expression," said Arts Endowment chairman Mary Anne Carter. "The National Endowment for the Arts is proud to support projects like Rising Water."
This exhibition brings together artists who have documented and been influenced by Hurricanes Katrina, Harvey, Hugo, and Maria and who explore the broader ramifications of climate change and weather in the southeastern United States. Featuring work by Willie Birch, Keith Calhoun, Frances Gallardo, Trenton Doyle Hancock, Aspen Mays, Chandra McCormick, Richard Misrach, and Sarah Welch, Rising Water connects Tallahassee and the Panhandle with a broader community of those impacted by hurricanes.
Rising Water runs from January 16 through March 28, 2020. Every Thursday evening during the exhibition, MoFA will host a free public program exploring the role of hurricanes in our community. Ranging from lectures by artists and scientists to film screenings and makers events, these programs are opportunities for visitors to learn more about the works in the exhibition, reflect and share their own experiences, and engage with the important climate and weather research being done across Florida State University and the Southeastern region.
For more information on projects included in the Arts Endowment grant announcement, visit www.arts.gov/news.