Theatre Alum, Andre Holland, Stars in American Horror Story

The School of Theatre alum Andre Holland (BFA Acting, 2001) currently stars in the 6th season of the hit FX series American Horror Story. The season premiere, which aired on September 14, reached over 8.4 million viewers making it one of the highest rated episodes in the series' history.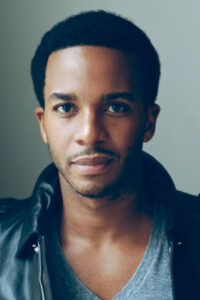 American Horror Story: Roanoke is presented as a paranormal documentary series and follows a couple, Shelby Miller (Lily Rabe) and Matt Miller (Andre Holland), whose experiences are reenacted by actors. Following a brutal assault in Los Angeles, the Millers move to Roanoke Island, NC. As the couple settles into their new home, they are haunted by strange and paranormal occurrences. American Horror Story: Roanoke also features Academy Award® winner Kathy Bates (Best Actress – Misery), Academy Award® winner Cuba Gooding Jr. (Best Supporting Actor – Jerry McGuire), and Emmy Award® winner Sarah Paulson (Outstanding Lead Actress in a Miniseries – The People VS. O.J. Simpson). For more information on American Horror Story, click here.
Since graduating from FSU, Holland has been featured in films such as 42, Moonlight, and the Academy Award® nominated film, Selma. Holland currently stars in the TV series The Knick and had a featured role in the NBC sitcom 1600 Penn. For more information on Holland, click here.