FSU/Asolo Conservatory presents "A Midsummer Night's Dream" in the Selby Gardens

FSU/Asolo Conservatory for Actor Training Presents
"A Midsummer Night's Dream"
By William Shakespeare
April 11 – 29, 2017
Outdoors at Marie Selby Botanical Gardens
(SARASOTA, March 21, 2017) — The FSU/Asolo Conservatory for Actor Training caps its 2016-17 season with William Shakespeare's whimsical classic A MIDSUMMER NIGHT'S DREAM, performed outdoors on the stunning grounds of Marie Selby Botanical Gardens. Directed by Jonathan Epstein, the production previews on Tuesday, April 11 at 8pm with a special "Pay What You Can Performance," offering tickets at whatever price patrons can afford when purchased the day of the performance, at a minimum of $3 per seat. The show officially opens on Wednesday, April 12 at 8pm, and runs through Saturday, April 29. Performances will run Tuesday through Saturday.
Featuring the entire second-year graduate company of the Conservatory, A MIDSUMMER NIGHT'S DREAM tells the classic Shakespearean tale of four young lovers, five rude mechanicals, and an army of fairies and spirits who cross paths one magical night in a forest outside Athens. The most beloved of Shakespeare's plays, the story captures the essence of young—and not-so-young—love.
Over the past few decades, the concept of producing Shakespeare outdoors has grown incredibly popular—and rightly so. Most of Shakespeare's plays were originally written for the Globe Theatre in London, an open-air theater built specifically for his productions. In 1954 the New York Shakespeare Festival implemented this idea of outdoor Shakespeare with performances in Central Park, terming it "Shakespeare in the Park." Since then, the practice of performing outdoor Shakespeare has spread across America. Now, countless cities throughout the country enjoy productions of Shakespeare as a favorite summer pastime.
"There is no better match for A MIDSUMMER NIGHT'S DREAM than the glorious Marie Selby Botanical Gardens and there is no better way to see Shakespeare than in this kind of charming outdoor setting. It's a great educational opportunity for our students, a tremendous offering to the community of Sarasota, and a perfect way for two of this community's finest organizations—Selby Gardens and the FSU/Asolo Conservatory—to collaborate."

Greg Leaming, Director of the FSU/Asolo Conservatory
While this is his first time directing it, this is by no means Epstein's first A MIDSUMMER NIGHT'S DREAM, nor his first experience with outdoor theater. A seasoned Shakespeare actor, director and teacher, Epstein has performed in three previous productions of this timeless classic with Massachusetts' Shakespeare & Company, two of which were outdoors. He has more than 25 years of experience working with the Company, as well as numerous roles on Broadway, Off-Broadway, and London's West End.
"Most of the action in A MIDSUMMER NIGHT'S DREAM takes place 'in the palace wood, a mile without the town,'" says director Jonathan Epstein, "So it's really pleasing to be performing in Selby Gardens, in a place within the town but protected, precious, sacred and distinct."
A MIDSUMMER NIGHT'S DREAM will be performed behind Selby Garden's Payne Mansion against the stunning backdrop of the sun setting over Sarasota Bay. Seating is limited, and tickets are for general admission, with padded seats positioned on risers, providing a comfortable and excellent view for all ticket holders. Patrons will enter through the north gate, located in front of Payne Mansion, across the street from the first parking lot. The gates, onsite box office and will call open at 7pm, one hour prior to the production's 8pm curtain. Concessions will be available for purchase courtesy of Michael's On East. DEET-free bug spray will be provided at a station near the entrance to the performance space, and restrooms are available onsite. In the event that a performance is cancelled due to inclement weather, tickets can be exchanged for a different performance of A MIDSUMMER NIGHT'S DREAM. Performances that play through intermission will not be subject to exchanges.
"We are honored to be host to this Shakesperean production and provide the region a unique cultural experience at the highest level," says Jennifer O. Rominiecki, president and CEO of Selby Gardens. "It seems only natural that works inspired by nature should be performed in nature."
CAST
Theseus / Oberon………………………………….………………….…Anthony J. Hamilton
Hippolyta / Titania………………………………………..…….……………Mary Ellen Everett
Egeus / Puck…………………………….………….………………….……..Andrew Bosworth
Hermia………………………….……………………………………………….Amber Lageman
Helena………………………..……………………………………….…………Colleen Lafeber
Lysander………………………………………………..……………Nolan Fitzgerald Hennelly
Demetrius……………………….…………………………..………………..………Dustin Babin
Peter Quince……………………………………………………..…………Aleksandr Krapivkin
Bottom……………………………………………………………………………Kedren Spencer
Francis Flute……………….…………………………………………..……Wes Tolman
Snout Starveling……………….……………………………………………..……Christopher Carlson
First Fairy / Snug……………………………………………………………………Amy Helms
Fairies………………………………….Andrew Hardaway, Lawrence James, Sara Linares
ABOUT THE DIRECTOR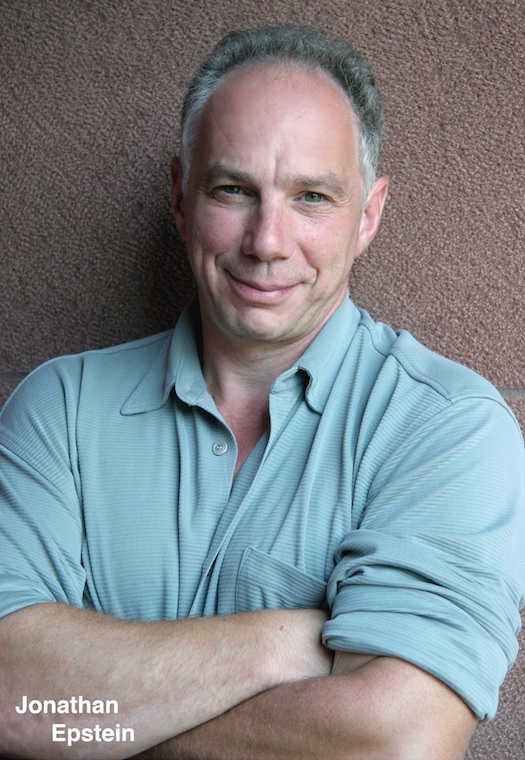 JONATHAN EPSTEIN (Director) is responsible for the Shakespeare performance training of the second-year MFA candidates at the FSU/Asolo Conservatory for Actor Training. His directing credits include A Moon for the Misbegotten, Henry V, King Henry the Fourth, Coriolanus, Women of Will, The Hollow Crown, Barnes & Noble Conquer the World, The Pretext and The Verdict among others. With the FSU/Asolo Conservatory on the Cook stage he directed Macbeth, As You Like It and Loot. As an actor he has performed on and Off-Broadway, in London's West End, and at dozens of regional theatres across the country including here with the Asolo Rep. However, he is best known for his thirty-year association as actor, director and teacher with Shakespeare & Company in Lenox, Massachusetts, where this summer he will be performing in Via Dolorosa and in the title role in Shakespeare's Cymbeline.
ABOUT THE CONSERVATORY
The FSU/Asolo Conservatory for Actor Training is a celebrated three-year graduate program culminating in a master of fine arts degree. For more than 40 years, tens of thousands of actors from across the continent have auditioned for admission. A maximum of 12 students are admitted each year. In their second year, the students perform in the Cook Theatre, a 161-seat space designed to create an intimate experience for the audience and actors. Third-year students are seen on the Mertz Stage working with the Asolo Rep's professional actors in exciting and significant roles.
For more information, visit http://www.asolorep.org/conservatory/welcome.
ABOUT MARIE SELBY BOTANICAL GARDENS
Marie Selby Botanical Gardens is the only botanical garden in the world dedicated to the display and study of orchids, bromeliads, gesneriads, epiphytes and tropical plants with a focus on botany, horticulture and environmental education. For more information, please visit www.selby.org. Marie Selby Botanical Gardens, 900 S. Palm Ave., Sarasota, is open 10 a.m. to 5 p.m. daily except Christmas. Contact us at (941) 366-5731 or selby.org. Get social with us on Facebook, Instagram and more by searching @selbygardens.
TICKETS
Tickets for A MIDSUMMER NIGHT'S DREAM are on sale now at $28 for matinee performances and $29 for evening performances. To purchase tickets, call 941.351.8000 or 800.361.8388, visit www.asolorep.org, or visit the Asolo Repertory Theatre Box Office, located at 5555 North Tamiami Trail in the FSU Center for the Performing Arts. Box Office hours are Monday 10am–5pm, Tuesday–Thursday 10am–7:30pm, Friday–Saturday 10am–8pm, and Sunday 10am–2pm. The box office closes at 5pm when there are no evening performances, and phone lines close one hour prior to the start of any performance.
In the event that a performance is cancelled due to inclement weather, tickets can be exchanged for a different performance of A MIDSUMMER NIGHT'S DREAM. Performances that play through intermission will not be subject to exchanges.
Media Contact:
Natasha Goetz
941-351-9010 ext. 4820
Natasha_Goetz@asolo.org