Graduating Artists: Dreams & Diplomas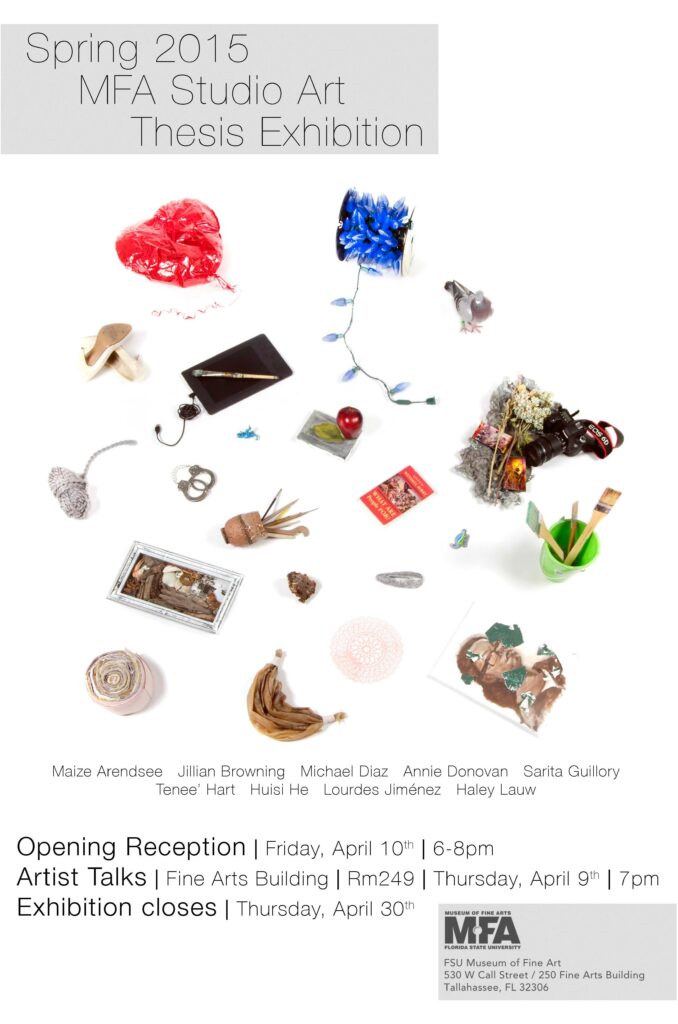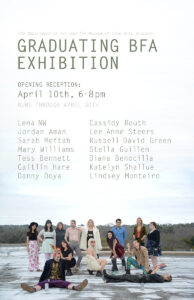 Some leave for destinations they have dreamed about; some go home again to decide what to do next. The artists of the Spring have their futures in mind: BFAs may plan another stage of their academic careers or think change is in order; MFAs may be chasing down opportunities for professional lives.
No other exhibition in the calendar year hits the highs of so many promising young artists on the cusp of rewarding careers or unanticipated adventure. The energy of a Gradating Artist exhibition and the opening night with friends and family is joyous: no two voices strike the same note, ideas come fast and in color. Time at the University may have passed quickly or slowly for students, but it has left the impression of a lifetime, and the Graduating Artists have a lot to show us after engaging with the concepts of the art world and the creative ideas of their faculty. We at the Museum of Fine Arts wish the Spring Graduating Artists all the best and hope the regional community and visitors will share in their cheerful celebration on April 10 from 6-8pm.
General Information
Exhibition Opening: April 10 from 6-8pm
Dates: April 10th-30th
Hours: 9-4 pm M-F; Sat. & Sun. 1-4 pm.
For tours call 850-645-4681. All exhibitions & receptions are free & open to the public.