Hostetler Receives Doctorate with Distinction and Fellowship at the Met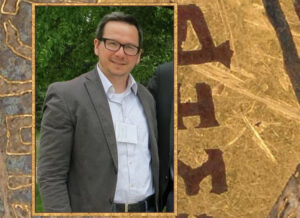 April was a rewarding month for Dr. Brad Hostetler. He completed an impressive career in graduate school, defending his dissertation, The Function of Text: Byzantine Reliquaries with Epigrams, 843–1204, with distinction on April 6. He received FSU's Graduate Student Research and Creativity Award in the humanities and the arts, and the Graduate Academic Leadership Award for the College of Fine Arts. He has also accepted the Jane and Morgan Whitney Fellowship at the Metropolitan Museum of Art for 2016-17 to conduct research for his book project on Middle Byzantine relics and reliquaries.
Dr. Hostetler's stellar graduate work began when he entered the FSU Art History MA program in 2007. In the process of completing his MA thesis, coursework, and dissertation, he presented conference papers at the Byzantine Studies Conference, our own Art History Graduate Symposium and the Oxford Byzantine Society International Graduate Conference; and was invited to speak at the International Congress on Medieval Studies, and the Society for the Promotion of Byzantine Studies Spring Symposium.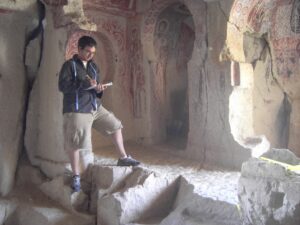 He participated in research trips to Cappadocia, Turkey with Art History Associate Professor Lynn Jones (2008, 2009, 2011, 2016); a summer workshop in Byzantine Epigraphy at the British School in Athens; and the Medieval Greek Summer Session at the American School of Classical Studies at Athens. He has published articles in Eastern Christian Art (vol. 8, 2011) and Athanor (vol. 30, 2012), and has three publications forthcoming in Natural Materials of the Holy Land and the Visual Translation of Place, 500 – 1500 (Ashgate, 2016) and in Byzantine Texts on Art and Aesthetics, vol. 3: From Alexios I to the Rise of Hesychasm (1081 – ca. 1330) (Cambridge, 2017). His numerous grants and awards include a Samuel H. Kress Travel Award (2013), an A.G. Leventis Foundation Scholarship (2013), a Gladys Krieble Delmas Foundation Grant for Independent Research on Venetian History and Culture (2014), an International Dissertation Semester Research Fellowship awarded by FSU's Graduate School (2014), and a junior fellowship in Byzantine Studies at Dumbarton Oaks Research Library and Collection (2015-16). He has taught undergraduate survey, lecture, and seminar courses for the Department of Art History since 2011.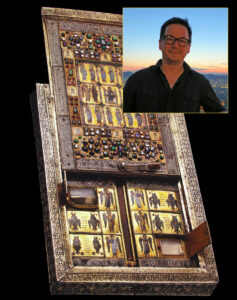 Brad attributes his successes to the FSU Art History program and especially its faculty:
I am fortunate to have been trained by FSU's top-notch faculty. Their investment in me as a student, and the research and teaching opportunities that they have provided, have shaped me into the scholar that I am today. They will serve as my models when I have students of my own.
We are proud Dr. Hostetler and eager to see what he accomplishes next!