Information Regarding the 45th Annual Art Therapy Conference
The Department of Art Education has been in good spirits this week as students and faculty prepare for the 45th Annual Art Therapy Conference in San Antonio, Texas. The conference entitled Art Therapy: Trailblazing the Future will be held July 9-13, and will focus on the latest innovations in art therapy practice and cutting-edge research in the field.
We are proud to announce that several of our own students and faculty will be presenting their ideas, projects, and research at the conference this upcoming year.
We congratulate Carolyn Brown Treadon, Ph.D., ATR-BC, Hillary Kern, Rachel Mims and Brittney Washington for their participation in this event and their development of a presentation regarding self-care for graduate students through the use of Art Journaling. Brown-Treadon, an adjunct professor at Florida State, observed the development of this project and will collaborate with graduate student participants to discuss the overall experience and explain how Art Journaling can be implemented at work, school, or personal development to increase group cohesion and self-care. Brown-Treadon will be leading another session solo about her experience using Art Therapy with young children and the importance of engaging children in Creative expression.
For representing the Department of Art Education, we would also like to thank Florida State graduate students, Brittney Washington, Jamie Robertson, Skyler Harris, for their collaboration with Martina Martin, M.Div., M.A., ATR-BC, LPC. These ladies will discuss the graduate school experience through an illumination of the challenges of minority students in predominately white institutions. These students emphasize the importance of mentoring and recruitment for various cultural groups.
Making Double appearances, we are pleased to announce that Brittney Washington, and Jamie Robertson will be working with Lonni Ann Fredman, M.A., ATR-BC, LPAT, to lead another presentation about the development of empathy across different cultures and the omnipresent need for social justice initiatives which facilitate collective healing for affected communities.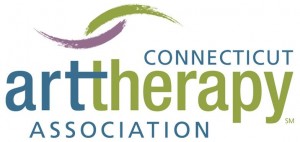 We are delighted to also mention, our professors who will be presenting at the national conference: Teresa Van Lith Ph.D. and Dave Gussak Ph.D., ATR-BC will be participating and engaging in several activities throughout the conference proceedings.
In his first presentation, Gussak collaborates with other esteemed colleges in the field to present an extreme case research model, and establish connections between art therapy, forensics, outsider art, and art history. Gussak will also lead a solo presentation about legal, ethical, and moral paradoxes that may be encountered within the profession of the Forensic Art Therapist. Later, Gussak will help to determine the purpose, goals, and structure of the membership-elected Nominating Committee for the American Association of Art Therapy.
Van Lith will lead a dynamic presentation about Art Therapy in Mental Health settings, and will discuss the importance of developing a full understanding of the complications encountered when working within this setting.
More exciting, this blog entry offers just a brief glimpse into the upcoming conference proceedings. The national conference for the America Association of Art Therapy spans five days and over 190 art therapy related presentations, workshops, and sessions and is still accepting registration! The conference will provide an amazing opportunity for those interested in the field of art therapy to learn more about the profession. For those seeking future employment in Art Therapy, this conference will also offer a forum for networking in a professional environment, and engaging in dynamic discourse with important leaders within the field. Through presentations and workshops, attendees will be given the opportunity to visualize what the future of art therapy can look like for both the therapist and the client, as well as gain exposure to theories and methods that demonstrate how art therapists can grow, become energized, and promote the profession of art therapy in a competitive environment.
If interested in finding out more information about this event or in registering for this event, please visit the American Art Therapy Association Website.