Join the School of Theatre for the Annual Benefit Concert on #GivingTuesday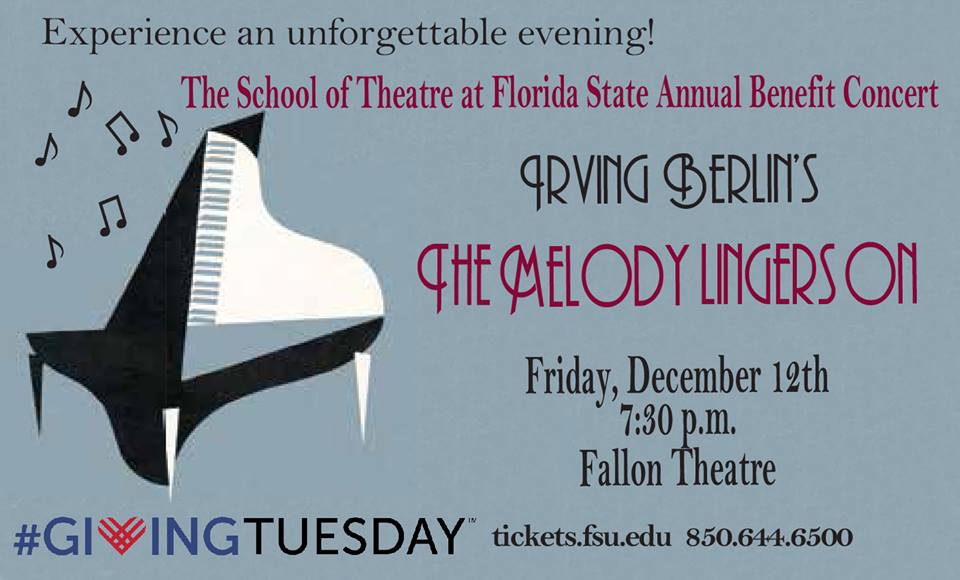 The School of Theatre will perform Irving Berlin's The Melody Lingers On for their Annual Benefit Concert. The show is on Friday, December 12, 2014 at 7:30 p.m. in the Fallon Theatre. Tickets are $45 for Show Only and $75 for Show and Reception. Purchase tickets online or at the Fine Arts Ticket Office (850.644.6500).
The School of Theatre loves how many people are supporting arts organizations on #GivingTuesday. The ticket proceeds from their Annual Benefit Concert support the students involved with the School of Theatre. Consider them when supporting #GivingTuesday.