Late Night Transportation Options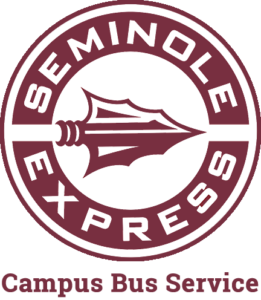 FSU has an abundance of late night transportation options. The Seminole Express buses you can use to get to class during the day run until 8 PM, and then Night Nole takes over until 3AM; its route can be found here. Both buses can be tracked on the FSU TransLoc app.
For more flexible transportation options, SAFE Connection is free and open from 7PM to 2:30 AM seven days a week and runs all over campus as well as to the College of Engineering. Their number is (850) 644-7233. More information on them, as well as alerts and safety tips, can be found on their facebook page.
FSU also has teamed with Gotcha Ride, which is free but accepts tips, and can go around campus and downtown. Their number is (850) 270-6787. Their hours are Monday – Thursday 7:30AM – 1:00AM, Friday 7:30AM – 3:30AM, Saturday – Sunday 10:00PM – 3:30AM.
If you are too far off campus and need a cab, Nole Cab is $5 and can take up to 4 people with a maximum of two separate stops. It's open until 4 AM 7 days a week, and can be reached at (850) 999-9999

Your FSU ID also gives you free access to the Star Metro Bus System. Their routes are located on their website and FSU is working to make their routes accessible on FSU TransLoc.
For a full list of on campus transportation, please visit FSU's Transportation page.