MANCC Awarded NEA Grant to Support Legacy Artists in Residence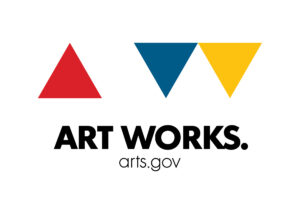 The Maggie Allesee National Center for Choreography (MANCC)  has been awarded a $40,000 grant by the National Endowment for the Arts (NEA) to support residencies for two legacy artists, including Kota Yamazaki (Japan/NYC) who comes to MANCC this fall 2017.
MANCC is committed to supporting artists at all stages in their careers, from emerging to mid-career and legacy, by enabling them to more fully research ideas both in and out of the studio. Every MANCC residency is tailored to the individual artist and collaborators' needs. Such support for each project allows artists to fully experiment with their ideas and catalyze their visions through movement exploration in the studio, interaction with on-campus scholars, technical/production support, and public showings.
In November, Yamazaki, will continue his long-term, research-based process to develop the second work in his Darkness Odyssey trilogy. Part 2 of the series, entitled I or Hallucination, draws inspiration from the work of French philosophers Deleuze and Guattari, psychoanalysis, and what butoh master, Tatsumi Hijikata (1928 – 1986), coined as the dance of darkness.
Trained in butoh through the teaching of Akira Kasai in 1977, who with Hijikata and Kazuo Ohno was also considered a pioneer of the form, Yamazaki established his own Tokyo-based company, rosy co., in 1996. After touring internationally, Yamazaki settled in New York City in 2007, where he founded his current company Fluid hug-hug. As with his prior company, Fluid hug hug has performed at numerous international festivals and theaters over the years. Yamazaki has taught at Bennington College, Barnard College, and Arizona State University, and internationally at National University of Arts in Korea, Kyoto University of Art and Design, and Tokyo Zoukei University. In 2013, Yamazaki received the FCA Award (Foundation for Contemporary Arts) for his artistic achievements. Since 2009 he has served as the Director for the Body Arts Laboratory in Tokyo, and organizes the Whenever Wherever Festival.
Yamazaki will premiere Darkness Odyssey Part 2: I or Hallucination at the Baryshnikov Center for the Arts in New York City in December 2017. The artist will return to MANCC in 2018/19 for a second residency to develop the third work in his Darkness Odyssey series.
A second artist will be selected for a residency during MANCC's 2018/19 season, to be supported by this NEA grant.

The Maggie Allesee National Center for Choreography (MANCC), at the FSU School of Dance, is a choreographic research and development center whose mission is to raise the value of the creative process in dance.