MANCC Hosts Artist & Writer's Convening in June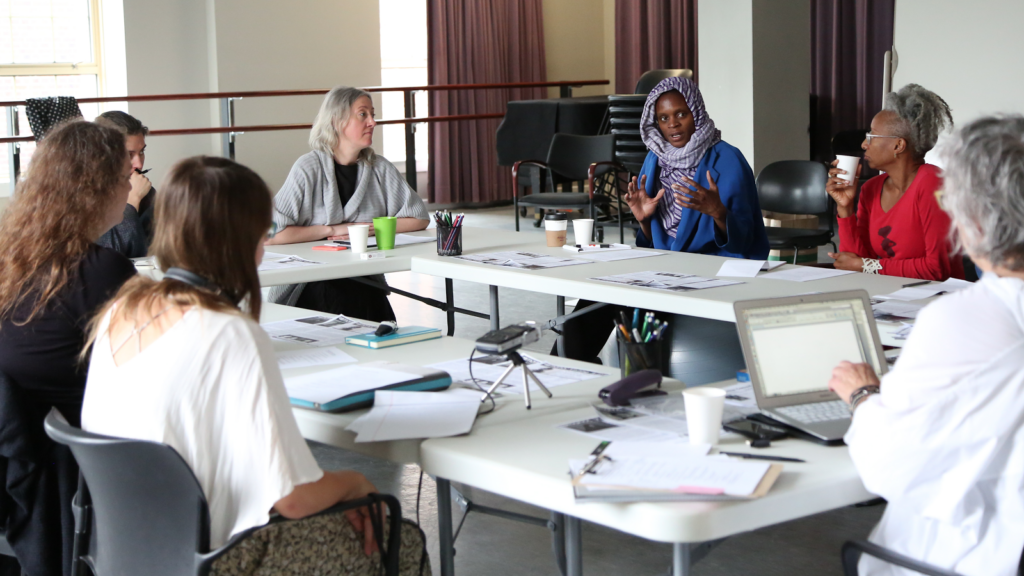 The Maggie Allesee National Center for Choreography (MANCC) hosted its first Artist & Writer's Convening on June 6 & 7. A direct response to the requests of contemporary dance-based artists, the two day gathering aimed to address the need for greater, more astute analysis and context around choreographers' research and creative process. The nine members of the convening included artists luciana achugar (NY), Okwui Okpokwasili (NY) and Cynthia Oliver (IL), writers Neil de la Flor (FL), Danielle Goldman (NY), Jennifer Krasinski (NY) and Tara Willis (NY), and FSU scholars Dr. Jen Atkins (Dance), Dr. Alisha Gaines (English) and FSU Law Librarian Barbara Lawson.
The discussion explored the possibilities and complexities of pairing choreographers and writers in residence, a practice which MANCC has piloted beginning in 2015. By identifying best practices for embedding writers in artist residencies and taking the first steps to investigate foundational principles in this collaborative venture, MANCC intends to raise the value of dance writing. Additionally, the convening generated scenarios and issues around copyright, ownership, authorship, editing rights and compensation.
The Artist & Writer's Convening is funded by The Andrew W. Mellon Foundation.