MANCC Welcomes Visiting Artist Okwui Okpokwasili
July 1- July 29, 2016
The Maggie Allesee National Center for Choreography (MANCC) proudly presents Visiting Artist, Okwui Okpokwasili. This Bessie Award-winning artist uses an interdisciplinary, intensely visual and textured lens to look at issues of gender, culture, and identity as they are expressed in American and global contexts. Poor People's TV Room is rooted in a kinetic history of collective action in Nigeria, drawing from historical events in order to explore the amnesia around collective action initiated by African women and to build a narrative around the impact of that erasure. Integrating choreography, song, text, and film, Poor People's TV Room crosses disciplines to make a visceral performance where the past is alive and unleashed in the present.
Poor People's TV Room is informed by two historic incidents in Nigeria: The Women's War of 1929, a resistance movement against British colonial powers; and the Boko Haram kidnappings of more than 300 girls, which launched the Bring Back Our Girls movement. Women have been central to these campaigns and have played essential and powerful roles in Nigeria's independence. Poor People's TV Room attempts not only to unearth this complex history, but to investigate how buried narratives of women in Nigeria resonate with present actions throughout the world.
Other creative points of departure include: the dystopian mythology of author Amos Tutuola; Octavia Butler's science fiction; the TV room of a wealthy government official designated exclusively for poor people in his village; a lost girl in the present; and a ghost from the Women's War.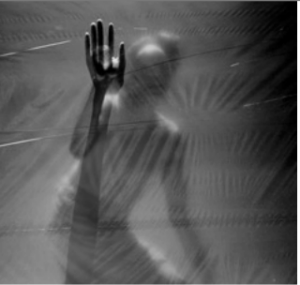 The piece will be performed by Okpokwasili and a cast of 3 women from different generations. The choreography and music are inspired by traditional Nigerian songs and dances that were performed by women as acts of resistance and will be blended with Okpokwasili's own contemporary aesthetic. Collaborating with director/ designer Peter Born, the visual design will reflect their work at the intersection of theater and installation to achieve a visceral and encompassing environment.
The residency will be the first time in the year-long development of the work that the whole cast will be in the same room at once. While at MANCC, the collaborators will develop a movement vocabulary and framework for the piece, and will also experiment with live feed video and projections.
About Okwui Okpokwasili:
Okwui Okpokwasili is a New York-based writer, performer and choreographer. In partnership with collaborator Peter Born, Okpokwasili creates multidisciplinary projects. Their first New York production, Pent-Up: A Revenge Dance, premiered at Performance Space 122 and received a 2010 New York Dance and Performance "Bessie" Award for Outstanding Production; an immersive installation version was featured in the 2008 Prelude Festival. Their second collaboration, Bronx Gothic, won a 2014 New York Dance and Performance "Bessie" Award for Outstanding Production and continues to tour nationally and internationally. In June of 2014, they presented an installation entitled Bronx Gothic: The Oval as part of the Lower Manhattan Cultural Council's River to River Festival. Their current project in development is Poor People's TV Room, an early iteration of which was presented by Lincoln Center in the David Rubinstein Atrium in June 2014.
As a performer, Okpokwasili frequently collaborates with award-winning director Ralph Lemon, including How Can You Stay in the House All Day and Not Go Anywhere?; Come Home Charley Patton (for which she also won a New York Dance and Performance "Bessie" Award); a duet performed at The Museum of Modern Art as part of On Line: Drawing Through the Twentieth Century; and, most recently, Ralph Lemon's Scaffold Room. She performed her piece when I return who will receive me? at the Lower Manhattan Cultural Council's 2016 River to River Festival. She has appeared as an actor in many productions, including Nora Chipaumire's Miriam; Julie Taymor's A Midsummer Night's Dream; Kristin Marting's Sounding; Young Jean Lee's LEAR; Richard Foreman's Maria del Bosco; Richard Maxwell's Cowboys and Indians; and Joan Dark (The Goodman Theater/The Linz European Capital of Culture). Film credits include Malorie's Final Score, Knut Åsdam's Abyss, The Interpreter, The Hoax and I Am Legend.
Okpokwasili's residencies and awards include The French American Cultural Exchange (2006-2007); Maggie Allesee National Center for Choreography Choreographic Fellowship (2012); Baryshnikov Arts Center Artist-in-Residence (2013), NewYork Live Arts Studio Series (2013); Under Construction at the Park Avenue Armory (2013); New York Foundation for the Arts' Fellowship in Choreography (2013); Lower Manhattan Cultural Council's Extended Life Program (2014-15); The Foundation for Contemporary Arts' artist grant in dance (2014), BRIClab (2015), Columbia University (2015) and the Rauschenberg Residency (2015). She is the current Randjelovic/Stryker Resident Commissioned Artist for New York Live Arts, as well as the recipient of the 2016 Lower Manhattan Cultural Council President's Award for Performing Arts.
Research
Okpokwasili will utilize her time in the studio for intensive movement research related to the historical, cultural and political themes of the work. This research period will feed into Okpokwasili's second residency at MANCC for this work in Fall 2016.

The Maggie Allesee National Center for Choreography (MANCC), at the FSU School of Dance, is a choreographic research and development center whose mission is to raise the value of the creative process in dance.