MANCC Welcomes First Time Visiting Artist Michelle Ellsworth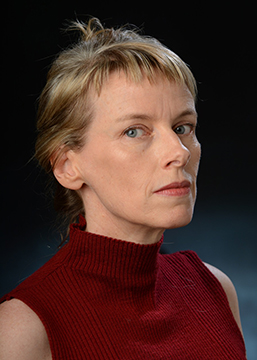 October 16 – October 26, 2016
The Maggie Allesee National Center for Choreography (MANCC) proudly presents visiting artist, Michelle Ellsworth. While at MANCC, Ellsworth will develop The Rehearsal Artist. This work expands the tradition of generative art to live performance by treating the rehearsal as an experimental site where bodies are encoded with a set of instructions and then given space for that DNA to manifest.
This new work builds upon Ellsworth's experimentation with performance apparatus, audience autonomy, improvisational scores and the state of surveillance, while opening up an investigation about audience consent and the nature of misinformation.
As the audience's perception shifts and extends throughout the piece, the work reveals itself as a materialization of citizens' and audience members' often mis-informed understandings of watching and being watched. With literal smoke and mirrors, The Rehearsal Artist creates both a distraction and a petri dish to observe how bodies react to different stimuli. Driven by process and experimentation, Ellsworth and her collaborators will test the multiple features of this project over the course of several production residencies.
At MANCC, Ellsworth will examine the complexity of contemporary surveillance including the legalities of surveillance versus the right to privacy. She will meet with a political scientist to discuss social science experiments and will invite School of Dance students into her process to work as rehearsal artists and to view the work-in-progress.
Scholar Engagement
October 19, 2016
Dr. Jens Grosser – FSU Professor of Political Science
Ellsworth and Dr. Grosser will discuss game theory, group dynamics and social science experiments.
Mini Showing
October 24, 2016
Ellsworth will share her work in progress with Professor Zachery's Survey of Dance Technologies class.
For more information, please email info@mancc.org.

The Maggie Allesee National Center for Choreography (MANCC), at the FSU School of Dance, is a choreographic research and development center whose mission is to raise the value of the creative process in dance.