MANCC Welcomes Visiting Artist Cynthia Oliver
May 22- June 6, 2016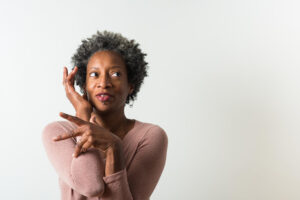 MANCC is pleased to welcome Visiting Artist Cynthia Oliver into residence. Oliver is developing Virago – Man Dem (working title), her newest experimental dance-theater work that explores the possibilities of a woman choreographing masculinity beyond stereotypes. Oliver and her all-male cast of predominantly US-based, Afro-Caribbean dancers/performers will investigate nuances, unspoken codes, and overt expressions of black masculinity in both movement and spoken language. Drawing from her extensive background in contemporary dance from Africanist and Euro-American cultural frameworks as well as her deep involvement in avant-garde theatrical traditions by black women in North America, Oliver will create and direct these findings into a layered and complex choreography. While in residence, she will explore non-linear movement, oral text, and visual projections that move from dance to word to sound to image and back again, toward an eclectic and provocative dance theatre.
Oliver conducted a preliminary site visit to MANCC in January where she met with FAMU Basketball coaches, Band and Social Work faculty, FSU professors from Dance, Economics, and Sociology, and community advocates representing artists and at-risk youth. Oliver plans to continue to explore these areas of inquiry while in residence, along with dance-based research in the studio with her collaborators.
Entry Points
Work-in-Progress Showing Virago – Man Dem
Thursday, June 2, 2016
5:30 pm
Montgomery Hall Black Box Studio
Please visit Cynthia Oliver's profile for more information on the residency and email info@mancc.org to reserve a seat at the showing.

The Maggie Allesee National Center for Choreography (MANCC), at the FSU School of Dance, is a choreographic research and development center whose mission is to raise the value of the creative process in dance.