MANCC Welcomes Visiting Artist John Jasperse
March 27 – April 10, 2016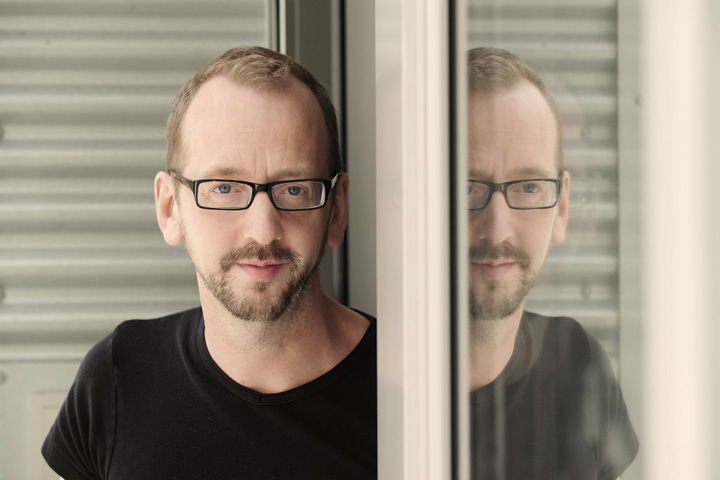 John Jasperse returns to MANCC to develop Remains (working title), an evening-length work that reflects upon human existence, legacy and time. Jasperse's 2011 Canyon residency concentrated on movement creation and explored the visual design elements of the work. Canyon went on to premiere at the Philly Live Arts Festival in September 2011.
Remains explores the notion of legacy as waves that ripple outwards from one's actions, where the boundaries of self are fluid and permeate one's surroundings. The work also concentrates on how present experiences and perspectives are, in part, informed by remnants of the past. Continuing to investigate time, Remains moves back and forth along the axis of time, playing with the notion that time is articulated through multiple dimensions.
While in residence, Jasperse will work with performers and video designer Jeff Larson to continue the development of the project. Larson will be experimenting with video in relation to live performance. Composer John King will work remotely from New York City, responding to daily changes in the work.
Jasperse will host a panel discussion on the efficacy of art in the ethical and political domains. Panelists include Jawole Willa Jo Zollar, Robert O. Lawton Distinguished Professor of Dance, Julietta Cheung, Assistant Professor of Art, and Dr. Denise Von Glahn, Curtis Mayes Orpheus Professor of Musicology.
Remains will premiere at the American Dance Festival, Durham, N.C. in Summer 2016.
Entrypoints
Panel Discussion
Tuesday April 5th, 7:00pm
Montgomery Hall – Room TBA
Work-in-Progress Showing: Remains
Wednesday, April 6, 2016
10:30a.m. – 11:50a.m.
Montgomery Hall Black Box Studio

The Maggie Allesee National Center for Choreography (MANCC), at the FSU School of Dance, is a choreographic research and development center whose mission is to raise the value of the creative process in dance.