MANCC Welcomes Visiting Legacy Artist Kota Yamazaki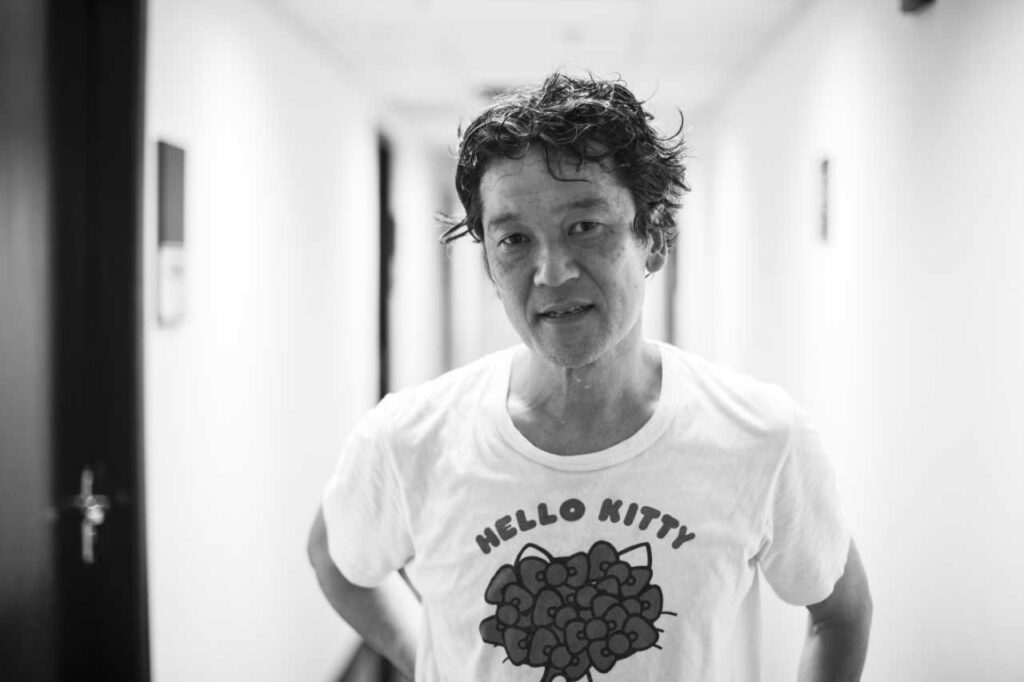 November 8 – 22, 2017
---
The Maggie Allesee National Center for Choreography (MANCC) welcomes legacy artist Kota Yamazaki as part of residencies supported by the National Endowment for the Arts (NEA).
After the NYC premiere at the Japan Society and an extensive international tour of Part 1: Expose Your Feet to Dry Lights, Kota Yamazaki comes to MANCC to develop Part 2: I or Hallucination of his Darkness Odyssey trilogy, which explores the idea of the body as black hole, absorbing all that it encounters.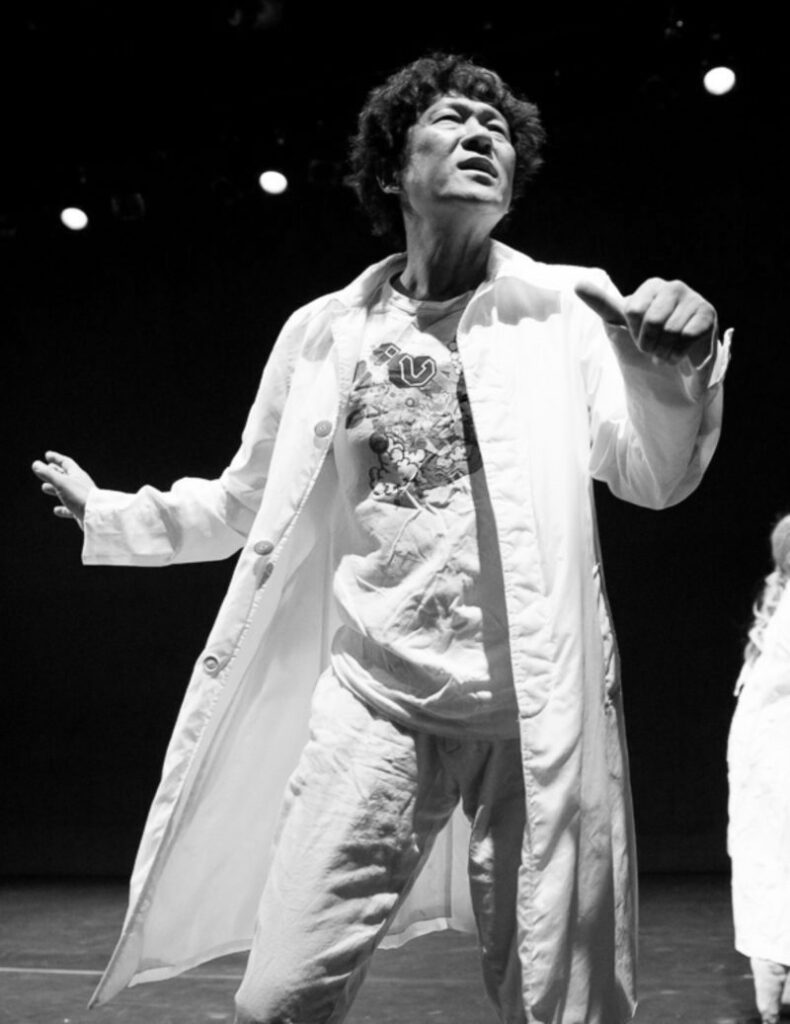 Yamazaki will utilize the Japanese somatic practice of Noguchi Taiso as a process of absorbing and filtering the encounters of the body. Source material for the work comes from the writings of seminal French thinkers, Deleuze and Guattari, Butoh artist Tatsumi Hijikata's "dance of darkness," and Japanese goze music.
Part 2 will combine dance, philosophy, and folklore to portray our ever-changing internal landscapes and illuminate the fluidity of our identities. Japanese goze music, which are folk songs played on the Shamisen, a three-string Japanese banjo, will be a component of the work. Goze is a Japanese historic term referring to visually impaired women who were trained in this musical idiom, and it became known as the music of their hardships, spirit, and life.
Yamazaki will work with four performers with significantly different body types and movement practices to represent the unique perspectives of the goze musicians. While at MANCC, Yamazaki will experiment with a scenic design that covers the entire stage in silver material. Master lighting designer Thomas Dunn will develop a lighting plot that creates illusionary dark layers to represent the world of the goze musicians.
During the residency, Yamazaki will meet with FSU's Robert O. Lawton Distinguished Professor of English, Dr. Stanley Gontarski, who has written extensively on modernist philosophy to further develop his interpretation of Deleuze's writings. He will also speak with Lynda Jones, CVRT, former coordinator for the Vision Rehabilitation Therapy Specialization at FSU, about the experience of blindness.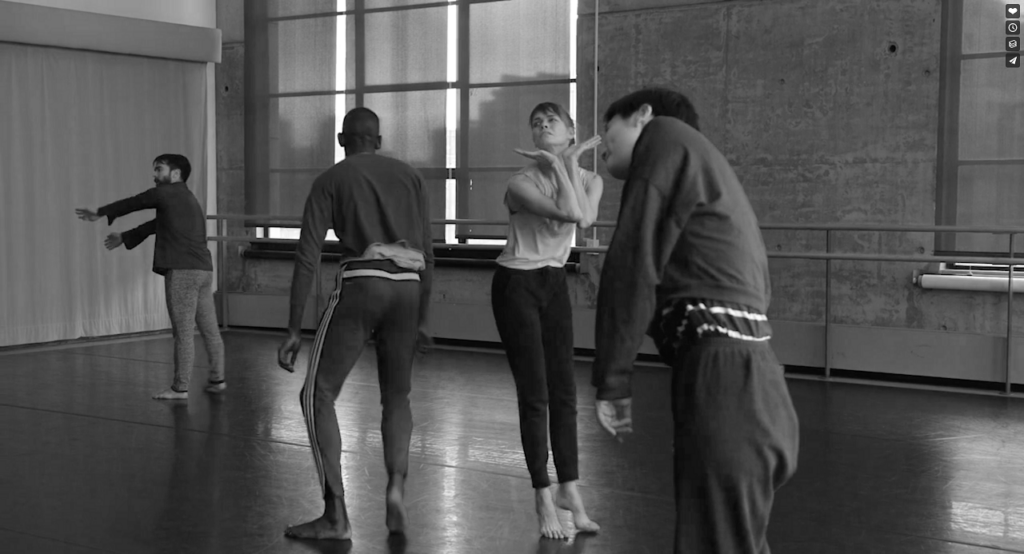 As a part of MANCC's Embedded Writers Initiative, Yamazaki and his collaborators will be joined by Moriah Evans, who is the Editor-in-Chief of Movement Research's Performance Journal, which is a printed forum created for and by artists that engages current issues of dance and performance. As a choreographer in her own right, Evans initiated the Bureau for the Future of Choreography, and has been presented at Danspace Project, Judson Church, American Realness, BAX, The Chocolate Factory, Dixon Place, and AUNTS. This initiative, funded by The Andrew W. Mellon Foundation, is designed to support the reimaging of dance writing conventions in order to better respond to and engage with a wider range of ever-evolving contemporary forms in dance and performance.
Darkness Odyssey Part 2: I or Hallucination will premiere at the Baryshnikov Arts Center on December 13-15, 2017. Yamazaki's MANCC residency for Part 2 is funded, in part, by the National Endowment for the Arts.
Yamazaki will return to MANCC in the Fall of 2018 to develop Part 3: Non-Opera, Becoming (working title) in advance of its Spring 2019 premiere at New York Live Arts.
Collaborators in Residence
Choreographer's Assistant/Performer: Mina Nishimura
Composer: Kenta Nagai
Lighting Designer: Thomas Dunn
Performers: Raja Kelly, Julian Barnett, Joanna Kotze
Writer in Residence
Moriah Evans
November 17 – 19, 2017
Entrypoints
Entrypoints are unique opportunities for visiting artists to conduct research and collaborate with the FSU and Tallahassee communities as well as the national dance field.
Work-in-Progress Showing
Thursday, November 16, 6:00pm
Montgomery Hall, Black Box Studio
RSVP by emailing info@mancc.org
Scholar Meetings
Dr. Stanley Gontarski, Robert O. Lawton
Distinguished Professor of English
Author of Understanding Deleuze/Understanding
Modernism, 2014 and Creative Involution:
Bergson, Beckett, Deleuze, 2015
Professor Lynda Jones
Certified Vision Rehabilitation Therapist / Former
Coordinator of Vision Rehabilitation Therapy
Specialization at FSU

The Maggie Allesee National Center for Choreography (MANCC), at the FSU School of Dance, is a choreographic research and development center whose mission is to raise the value of the creative process in dance.