Material Culture: New Acquisitions at the Museum of Fine Arts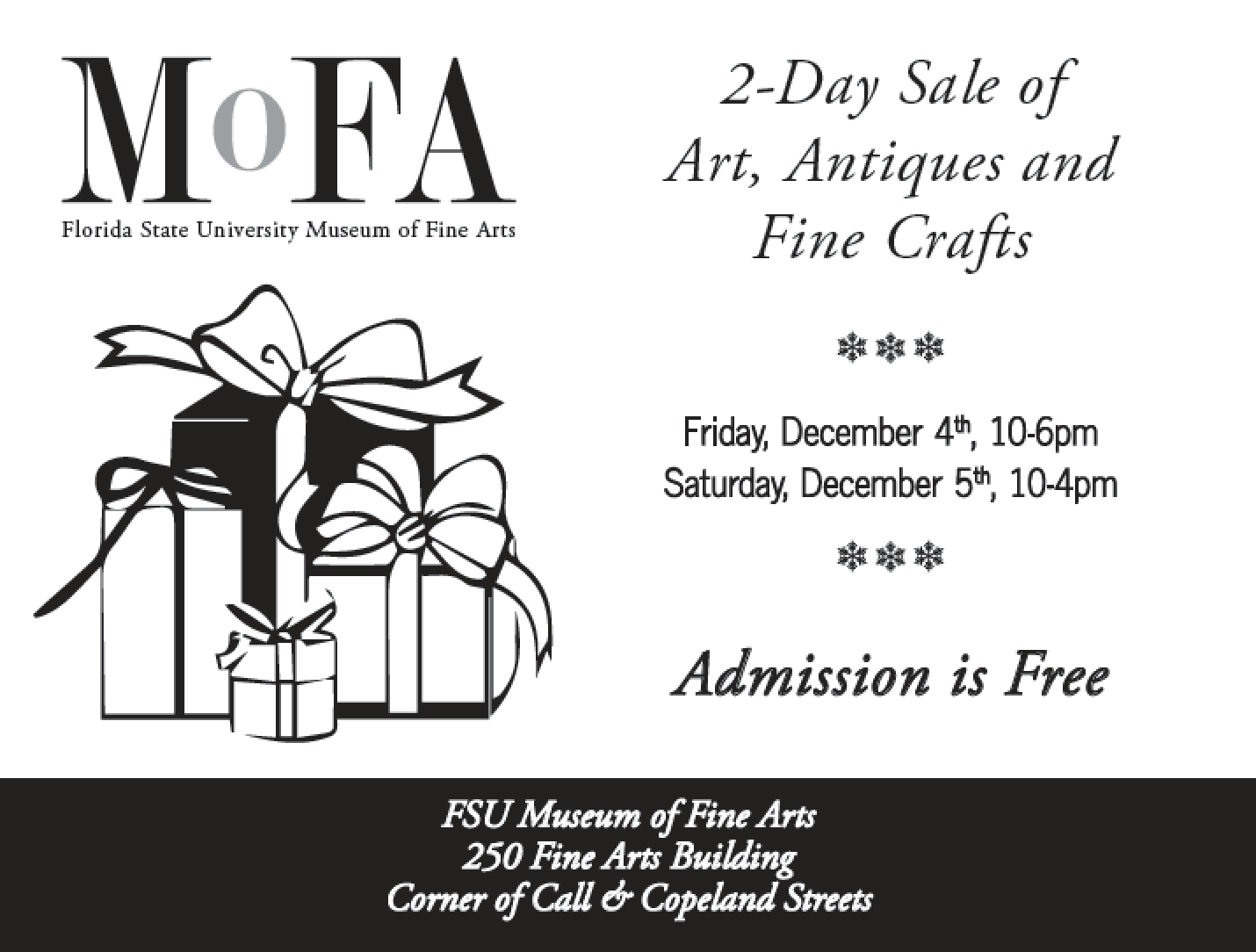 Everyone understands material culture—especially when trying to get just one more thing into the hall closet at home; but if you collect objects from the annual Art & Antiques Fair at MoFA, you will be performing a charitable service on more than one level. Crafts from local artists and vintage objects d'art as well as collectibles from the past make great gift items or treasures to add to your own collection. Museums are all about material culture and we are happy to share our philosophy and to encourage the saving of beautiful or quirky things from the past and the acquisition of lovely and unique handiworks from the present.
This season the Fair has changed to add a new element: six area schools have works made by elementary, middle and highschool students that are offered, making for a friendly Fair with unusual surprises.
While you are visiting the Fair on December 4-5, we hope you will also visit the Fall Graduating Artists exhibition For Your Consideration that runs through December 9th. The semester closes with these two lively events. We will reopen in the New Year with Anne Frank: A History for Today and on the 8th of January the Art Faculty Exhibition.