Recap- Art History Symposium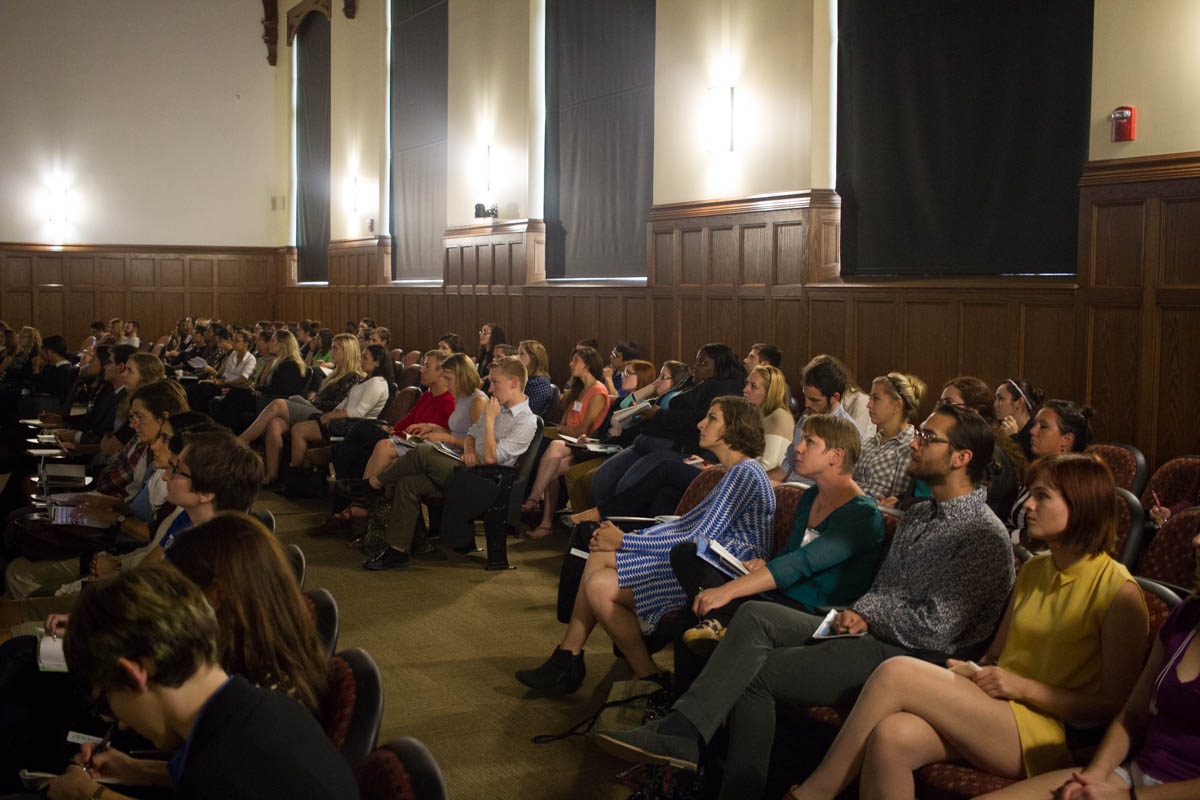 Congratulations to all who participated in Department of Art History's 33rd Annual Graduate Symposium on October 2nd & 3rd, 2015. The symposium brought together graduate students from ten universities around the country for presentation and discussion of their research. Twelve students presented their research in the form of twenty-minute papers, followed by critical discussion with students and faculty. The Symposium keynote address was delivered by a visiting scholar as part of the Thursby Distinguished Scholars Lecture Series. This year's distinguished speaker was Claire Farago, professor of Art History at the University of Colorado at Boulder, who specializes in Renaissance art and theory, historiography, and museum practice.
Special congratulations go to Lesley Anne Wolff, who won this year's Günther Stamm prize for originality and presentation for her paper "Nursing the Nation: Post-revolutionary Mexican Consciousness and Consumption in Tina Modotti's Baby Nursing."  For a complete list of this year's talks, see the short program.
Papers presented at the Symposium are considered for publication in Athanor, an internationally distributed periodical published annually by the FSU Museum of Fine Arts Press and distributed to more than 300 departments and libraries. To have your institution included on the distribution list or to request a copy of an issue or article, please contact Communications Coordinator Teri Abstein.  The Table of Contents of every issue is available to view or download: ToC, Athanor I – XXXIII.
2015 Symposium Participants
Devon Baker, Temple University
Isabel Bartolome, Rutgers University
Chanda Laine Carey, University of California, San Diego
Jessie Chen, Savannah College of Art and Design
Tania Kolarik, University of North Texas
Laura Libert, Florida State University
J Barrington Matthews, College of William and Mary
Beth Pugliano, Boston University
Asiel Sepúlveda, Southern Methodist University
Grayson Van Beuren, Virginia Tech
Nicole Ashley Vance, Brigham Young University
Lesley Anne Wolff, Florida State University
Photos below courtesy of Katie Logue
Photos below courtesy of Kevin Zhou