Ringling Underground Returns on Sept. 4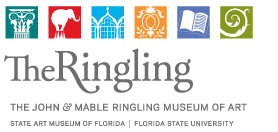 Indie music enthusiasts rejoice.
Ringling Underground returns to the Courtyard of the Museum of Art from 8-11 p.m. the first Thursday of the month September-November. Admission to Ringling Underground costs $10, but it is free with admission to Art After Five and for college students with a valid ID. Attendees can listen to compelling regional musical acts, view the work of up-and-coming local artists in the Courtyard, and view select galleries or special exhibitions in the Museum of Art's Searing Wing. Joseph's Coat, the Skyspace created by one of the world's leading contemporary artists, James Turrell, will also be accessible.
"Ringling Underground uses music and visual art to engage a younger audience who represent the next generation of Museum members and patrons." Steven High, executive director of The Ringing says.
 The schedule for the fall season of Ringling Underground is as follows:
 Underground welcomes back area college students with college night on Sept. 4. Celebrate back to school with fee food for starving students thanks to a donation from the Sarasota Whole Foods. The Ft. Myers based Supros, and local band Buffalo Wizards open up the show followed by the headliner: Today the Moon Tomorrow the Sun. In August of 2009, Today the Atlanta-based band left their full-time careers to book, tour, record, and get in front of as many people as possible. Since then, they toured 15-20 dates each month. Their music has been described as "dark wave", "dreamy disco-pop,""electro-fuzz-rock," "guitar fueled dance-pop," and "pop music as art at its very finest."
 The Searing Wing will be open featuring "Beggars, Beauties and Bandits, The Etchings of Salvator Rosa," Danny Lyon's motorcycle photography collection "The Bikeriders" and contemporary Chinese exhibition "Seeing the Unseen."
 On Oct. 2, celebrate Halloween a little early, and get ready for Ringling International Arts Festival by dressing up as your favorite superhero or librarian. Anyone in costume is entered into a raffle for tickets to RIAF act Intergalactic Nemesis.
Classically trained, Austrian born singer and guitarist Cornelia Calcaterra leads the Tampa the DieAlps! Their St. Petersburg neighbors Permanent Makeup and headliner Alexander and the Grapes follow. Folk-pop quartet Alexander and the Grapes lyrics deals with classical human struggle—coming of age, death, fate and dealing with disappointment mixed with keys and brass, steel guitar and soft, pastoral vocals.
The south galleries of the permanent collection will be open for viewing.
 The final Underground of the season will be on Nov. 6. The special exhibition "Behind Closed Doors Art in the Spanish American World" will be open for viewing. Band schedule to be announced.