Rob Duarte Incorporating Art into Mechanical Engineering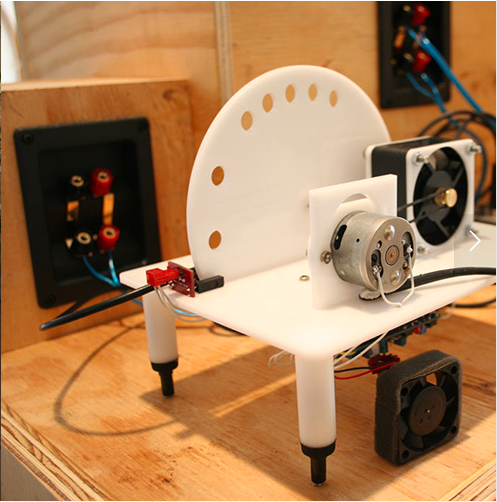 Assistant Professor Rob Duarte's work takes place at the intersection of artistic production, pseudo-scientific research and lighthearted terrorism. Through subversive interventions, dark humor and imposed sensory overload, he attempts to bring to the surface the hidden relationships between technology and culture.
His most recent body of work explores the distance between real tactile, sensory experience and the technologically mediated stimulation.
The Fall 2014 Faculty Luncheon Series will focus on the importance of STEAM – STEM and the Arts – at Florida State University, with distinguished speakers reflecting on the connections between art and science in each of their respective programs and research areas.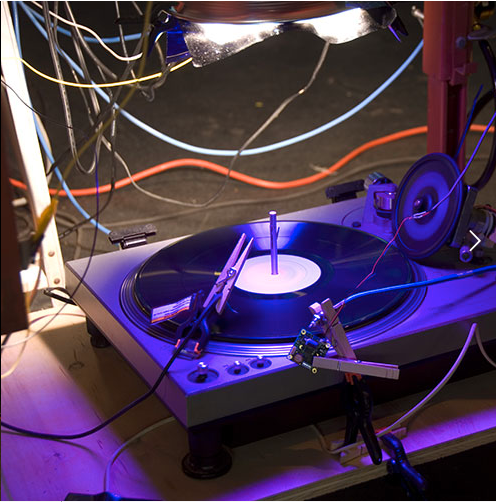 On Tuesday, December 9th, Rob Duarte will present "Mechatronic: Collaboration with the Department of Art and the Department of Mechanical Engineering" with Department of Mechanical Engineering associate professor Jonathan Clark.
This series, co-sponsored by the Presbyterian University Center, the FSU Faculty and Friends Club, and the Alpha of Florida Chapter of Phi Beta Kappa, is open to the public and takes place at the Presbyterian University Center, 548 W. Park Ave. Luncheons begin at 12:15PM and the programs follow at 12:45PM, concluding at1:30PM. Lunches are $10 per session and reservations are required. Reservations can be made by calling the Center at 850-222-6320.
Tuesday Dec 9th @ Presbyterian University Center 12:15PM-1:30PM (548 W. Park Ave).
For more information about Rob Duarte, visit robduarte.com