SCAP Resident Artist Sara White Receives Prestigious Holle Book Arts Award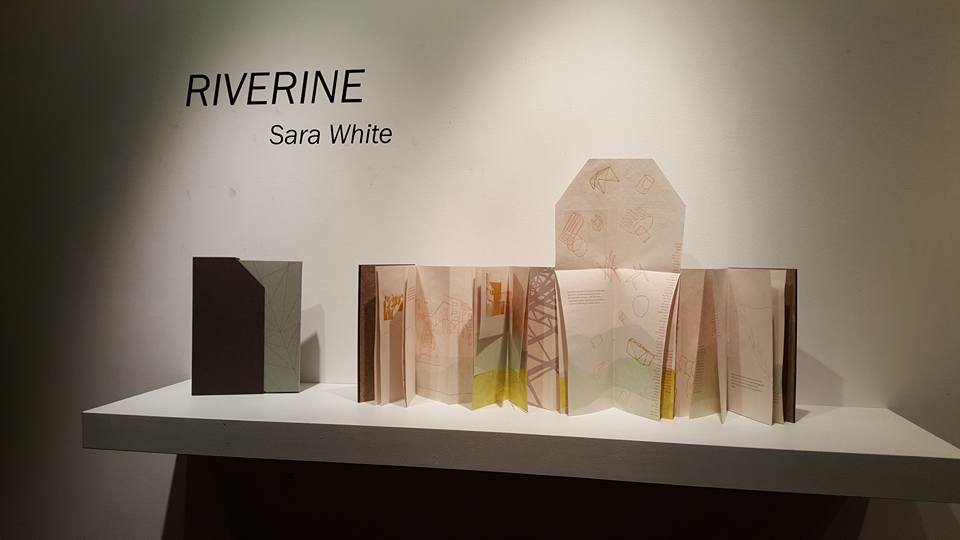 Facility for Arts and Research (FAR) is proud to announce that our Small Craft Advisory Press (SCAP) Resident Artist, Sara White, has just received the University of Alabama College of Communication & Information Sciences' annual Holle Book Arts Award.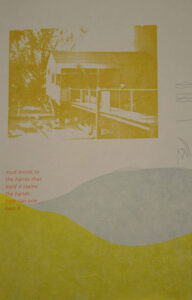 The prestigious Holle Award is designed to "recognize and celebrate leaders in creativity" in the fields of Book Arts, Media Writing, Public Speaking, and Screenwriting and includes a $10,000 (!) prize for the winner of each category.
Sara was awarded the Holle Prize for her graduate thesis work RIVERINE, which she has worked on over the past year at FAR in her position as SCAP's Resident Artist.
"RIVERINE is an artist's book and fragmented essay about a riparian landscape in New Orleans, LA called the "batture." Accompanied by letterpress printed imagery and textures of industrial structures and nature that inhabit this landscape located between the man-made levee and Mississippi River along the margins of the city, the book's text shifts and flows with each page-turn. It pays homage to communities that have existed on the batture in homes on stilts throughout history and the liminal experience of living in a place that is neither water nor solid ground, indefinable and always changing. RIVERINE is printed on handmade cotton/abaca paper and is housed in a slip-case box. There are 35 books in the edition."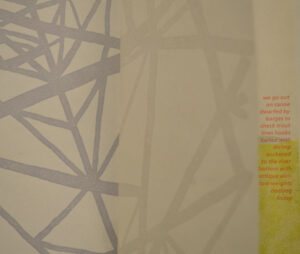 Sara has been a great asset to SCAP and FAR during her tenure as Resident Artist and we hope to continue to work closely with her well into the future.
Small Craft Advisory Press (SCAP) is an artists book press founded in 2009 at Florida State University's Facility for Arts and Research  in Tallahassee, Florida. Their mission is to enable artists and scholars to create artists book editions that push the boundaries and traditions of the book arts.